Product Description
RC Balance Charger Features:
The RC balance charger is widely compatible with various types of RC batteries, including Li-Po Li-Hv Li-Ion Li-Fe NiMH Ni-Cd Pb batteries.
The intelligent battery charger uses advanced built-in circuit with high output power rating, 100W for high efficiency.
It's able to charge or discharge up to 15 battery cells for NiCD/NiMH and 6 Lithium batteries at 10A charging current for maximum.
The charger has a user-friendly touch LCD screen which shows detailed data for battery charging status.
The charger can work perfectly under wide voltage range, for NiMH/NiCd 1.2V-18V (1A-15S), LiPO/Li-ion 3.7V-22.2V (1S-6S), and LiFePO4 3.2V-19.2V (1S-6S).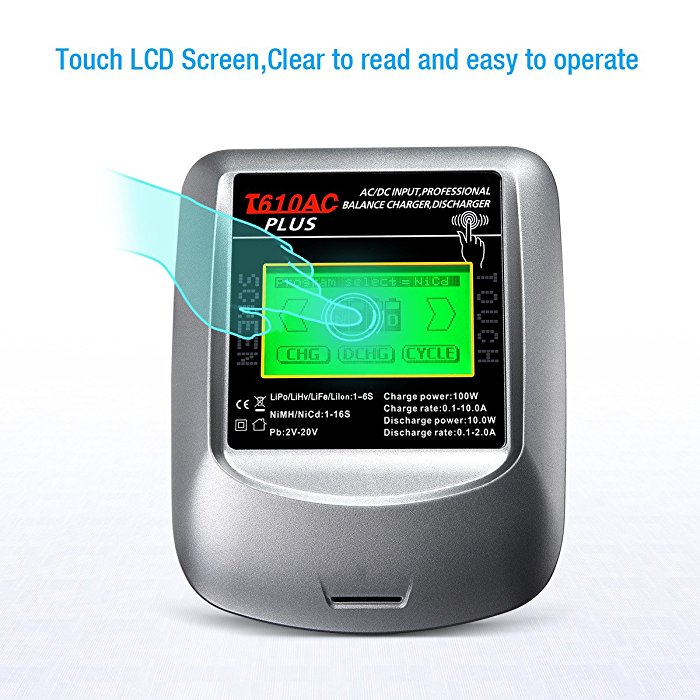 ]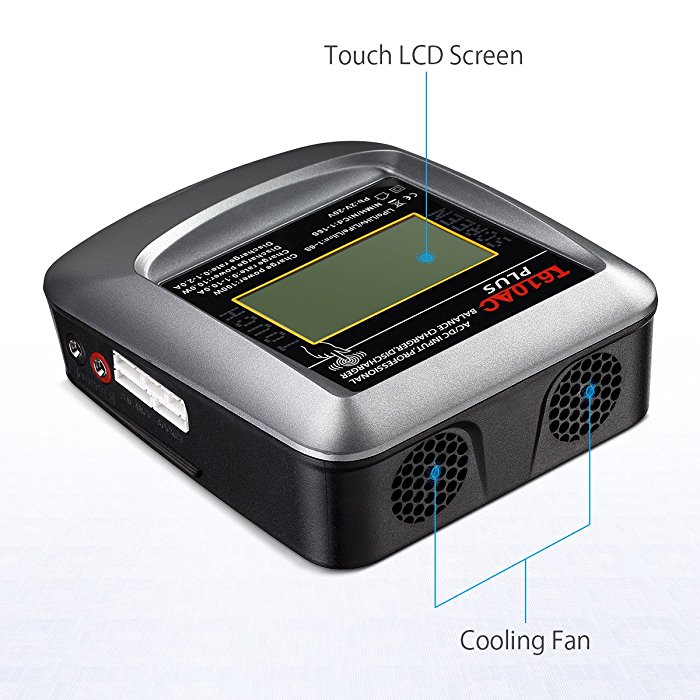 Multifunctional RC Balance Charger
The charger features multiple purposes, including Li-ion and LiPO balancing, fast charging, data storage, cycle charging and discharging for your battery packs. The intelligent charger comes with a LiPo voltage checker, a balance socket and Deans connector. The RC balance charger can be conveniently connected to AC/DC power with its AC/DC input, so that you can charge your RC battery packs most efficiently owing to the AC/DC power.
Advanced Heat Dissipation:
The RC balance charger has a built-in cooling fan that works greatly to cool down the heat inside the charger during charging batteries. The cooling fan uses advanced sensor control for temperature management inside, keeping the charger in a healthy working condition.