Product Description
Powerextra Li-ion GreenWorks 40V Replacement Battery for Lawn Mower / Pole Saw
Outstanding Features:
Brand-new GreenWorks replacement battery, with premium Samsung 18650 Li-ion Cells, 40Volts, 2000mAh.
Professional replacement battery for GreenWorks G-MAX 40V Lithium Battery,
It meets GreenWorks OEM battery standards. 100% compatible with G-MAX 40V Tools and Charger Model 29482.
Easy to be recharged without memory effect; Overcharge protection and long battery life by integrated microchip.
Strict quality control standards: CE certified, 30-day money back and a 12 months limited warranty.
Product Specification:
Battery Capacity: 2000mAh
Battery Voltage: 40V
Battery Type: Li-ion
Color: Green
Condition: Brand New High Quality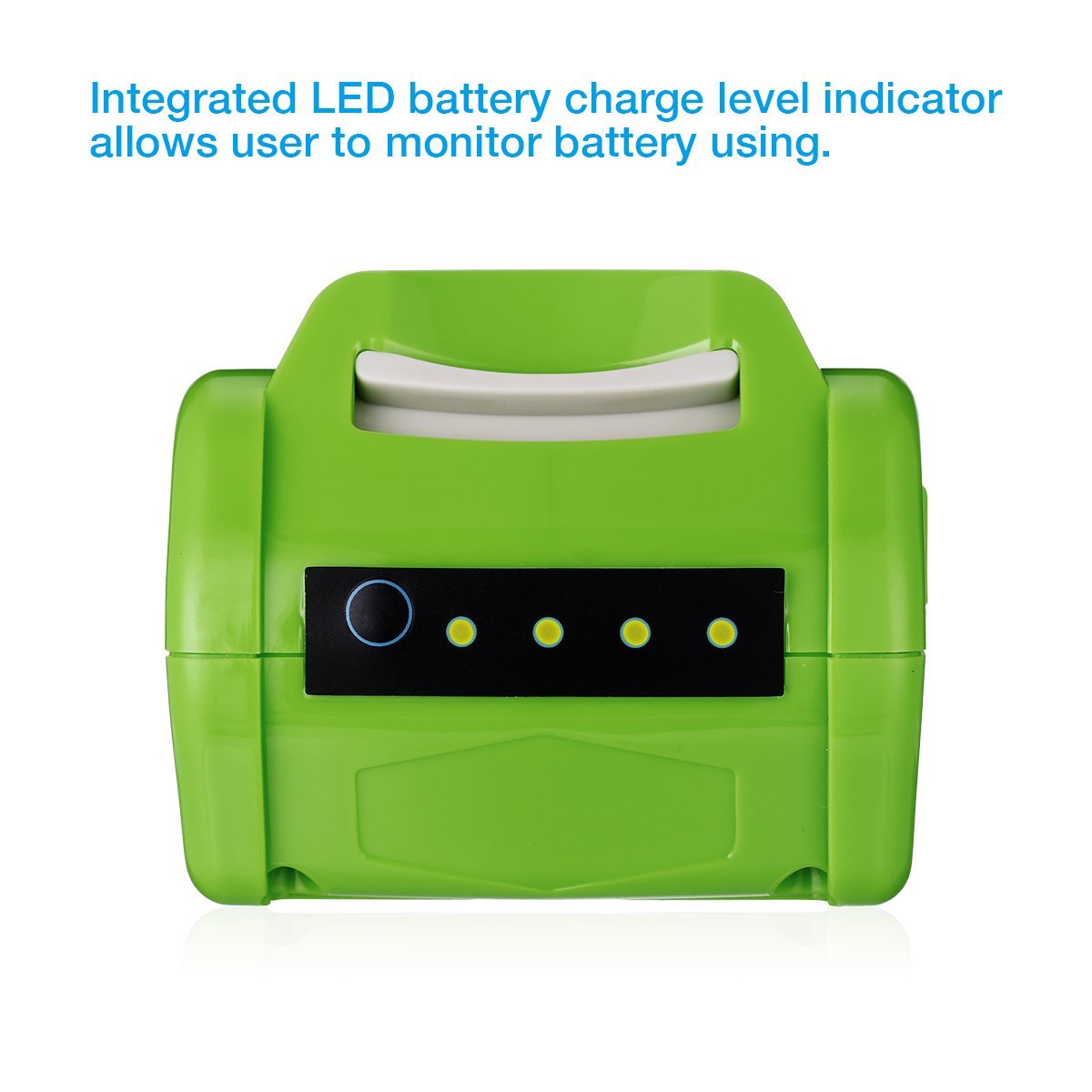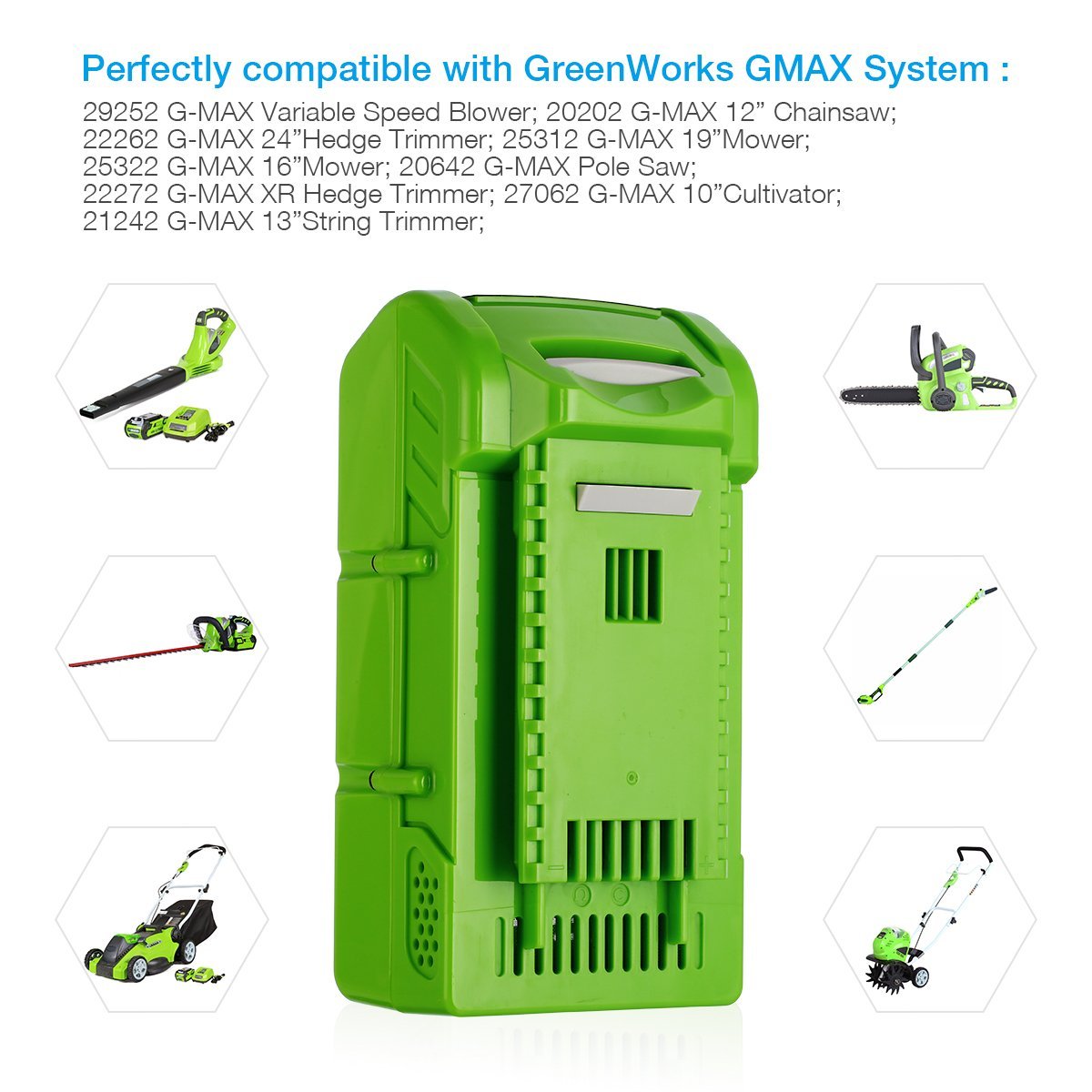 Powerextra GreenWorks 40V G-MAX Replacement Battery:
As a professional manufacturer of power tool batteries, powerextra focuses on the stability, safety and compatibility of replacement batteries. This Powerextra professional replacement battery for GreenWorks 40V is guaranteed to have an extended battery longevity, more practical rechargeability and more user-friendly design, and 100% compatibility with OEM products.
Compatible Models:
GreenWorks GMAX System:
29252 G-MAX Variable Speed Blower
20202 G-MAX 12"Chainsaw
22262 G-MAX 24"Hedge Trimmer
25312 G-MAX 19"Mower
25322 G-MAX 16"Mower
20642 G-MAX Pole Saw
22272 G-MAX XR Hedge Trimmer
27062 G-MAX 10"Cultivator
21242 G-MAX 13"String Trimmer
Replacement Part Numbers:
Greenworks 40V Battery 29462
Package Contents & Warranty Policy:
Package Contents:
1 * 2000mAh Powerextra Lithium GreenWorks 40V Replacement Battery
1 * Pair of gloves for protecting your hands while using the tools.
Warranty Policy:
● The brand new high-quality replacement batteries are totally guranteed of real specification;
● Free Exchange against man-made damage from date of purchase & 30 days' refund unconditionally for every purchase from Powerextra;
● Professional technical support, efficient and timely satisfactory customer service around the clock.