Product Description
Professional Auto Flash Speedlight:
This flash light comes in handy and features a lot of useful functions and modes, such as Front-curtain, Rear-curtain sync, FEB, FE Lock, AF assist beam, setting custom function, power saving mode, over heat protection, flash exposure compensation, memory function, 18-200mm auto/manual zooming, monitor pre-flashes and AF-assist illumination.
The flash speedlite for Nikon has large guide number GN60 (ISO 1, 18mm). It supports Powerextra 2.4G Flash Trigger.
Powerextra i-TTL auto flash speedlite is fully compatible with NIKON DSLR D7100 D7000 D5300 D5200 D5100 D5000 D3200 D3100 D3300 D90 D800 D700 D300 D300S D610, D600, D4 D3S D3X D3 D200 and others Nikon Digital SLR Camera.
Multiple Flash Modes: TTL/M/RPT/HSS/MASTER/SLAVE/S1/S2 (i-TTL, auto aperture flash, non-TTL auto flash, manual flash, distance-priority manual flash, repeating flash).
Head Rotation: Vertical Rotation Angles: -7~90 Degrees, Horizontal Rotation Angles: 0~360 Degrees.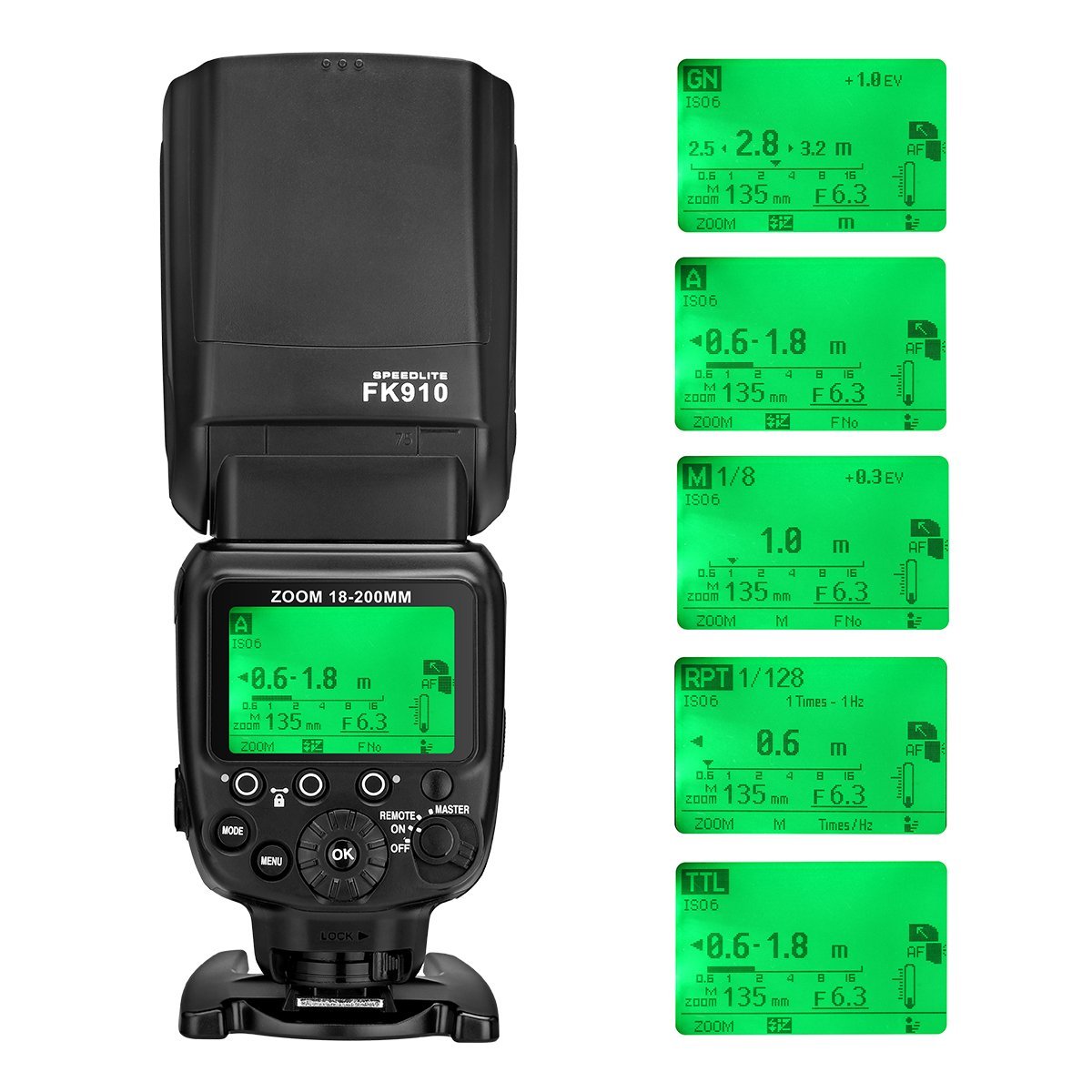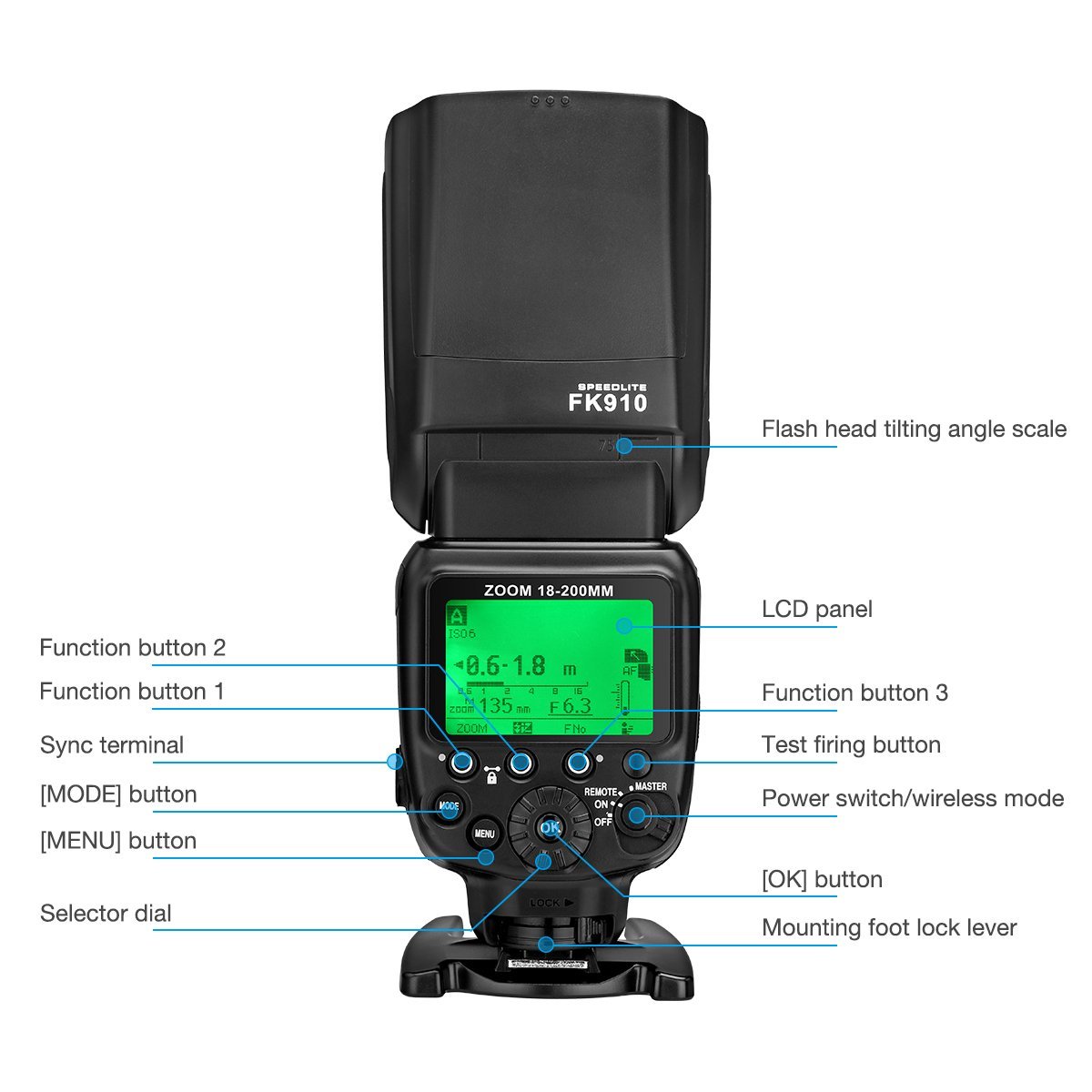 Flash Speedlight Specification:
Circuit Design: Insulated Gate Bipolar Transistor(IGBT)
Guide No: 60 (ISO 1,18 mm)
Flash Mode: Nikon TTL/M/RPT/High Speed Sync/MASTER/SLAVE/S1/S2
High-Speed Sync: 1/8000s
Wireless Mode: Nikon wireless TTL,S1,S2
Wireless Slave Groups: 3 Groups (A,B and C)
Flash Coverage: 18-200mm
Vertical Angles: -7~90 Angles
Horizontal Angels: 0~360 Angles
Internal Power: 4 Size-AA Batteries
Battery Life: 110-2000 flashes
Recycle Time: Normal Flash approx 0.1-5.5 sec, Quick Flash approx 0.1-3 sec
Dimensions: 78.0 * 146.0 * 118.5mm
Weight: 390g
Package Contents:
Powerextra Nikon Flash Light x 1
Protection Bag x 1
Mini Stand x 1
Instruction Manual x 1