Product Description
Outstanding Features:
Quick release vertical camera holder for Sony A6300, A6000 Digital Camera.
Made of grade A aluminum material, the grip has an anti-slip, abrasion-resistant and finely polished surface.
UNC 1/4″ stainless steel screw offers great stability in design.
This metal hand grip gives your camera great decoration and protection.
Convenient design enables you to directly open the battery cover through the bottom bracket.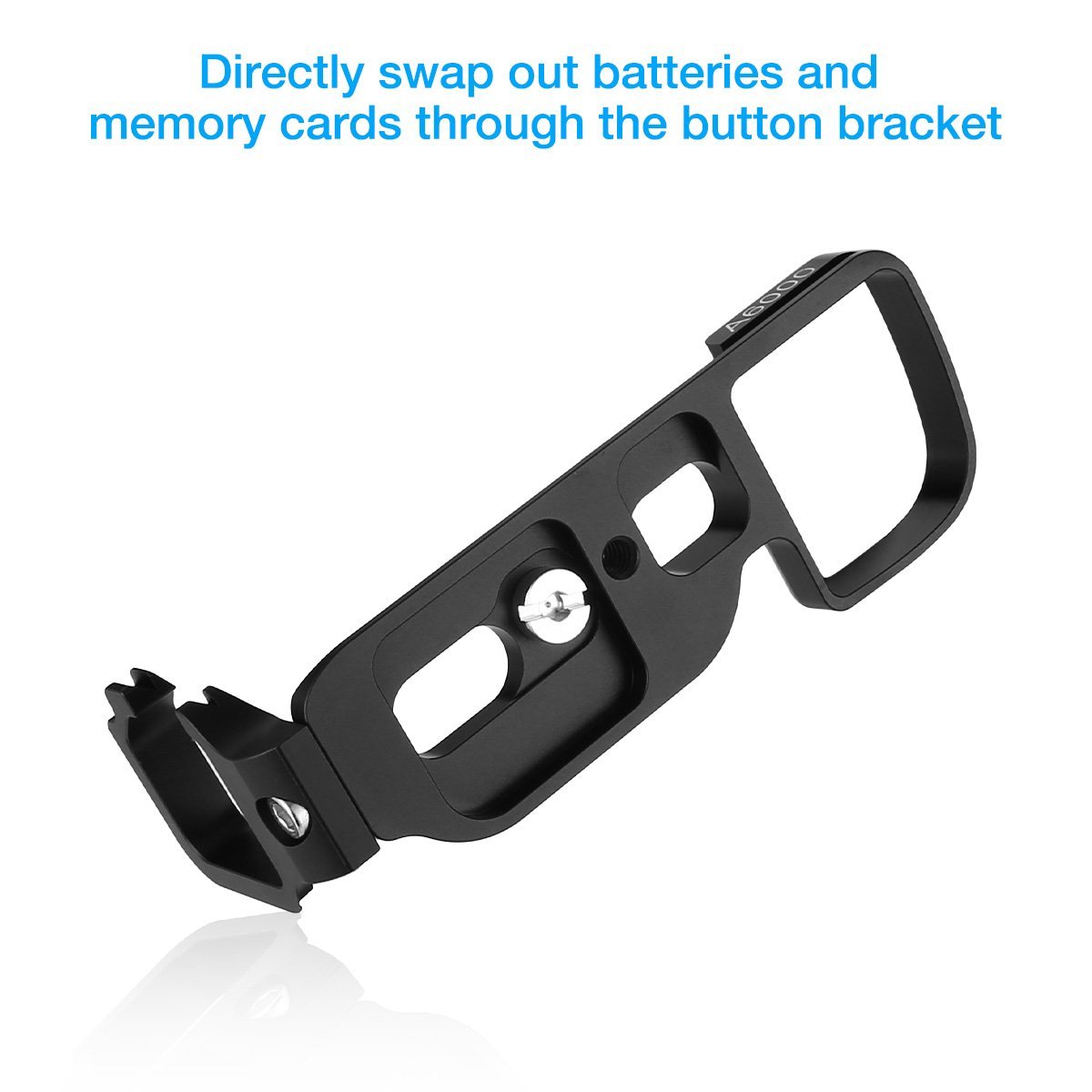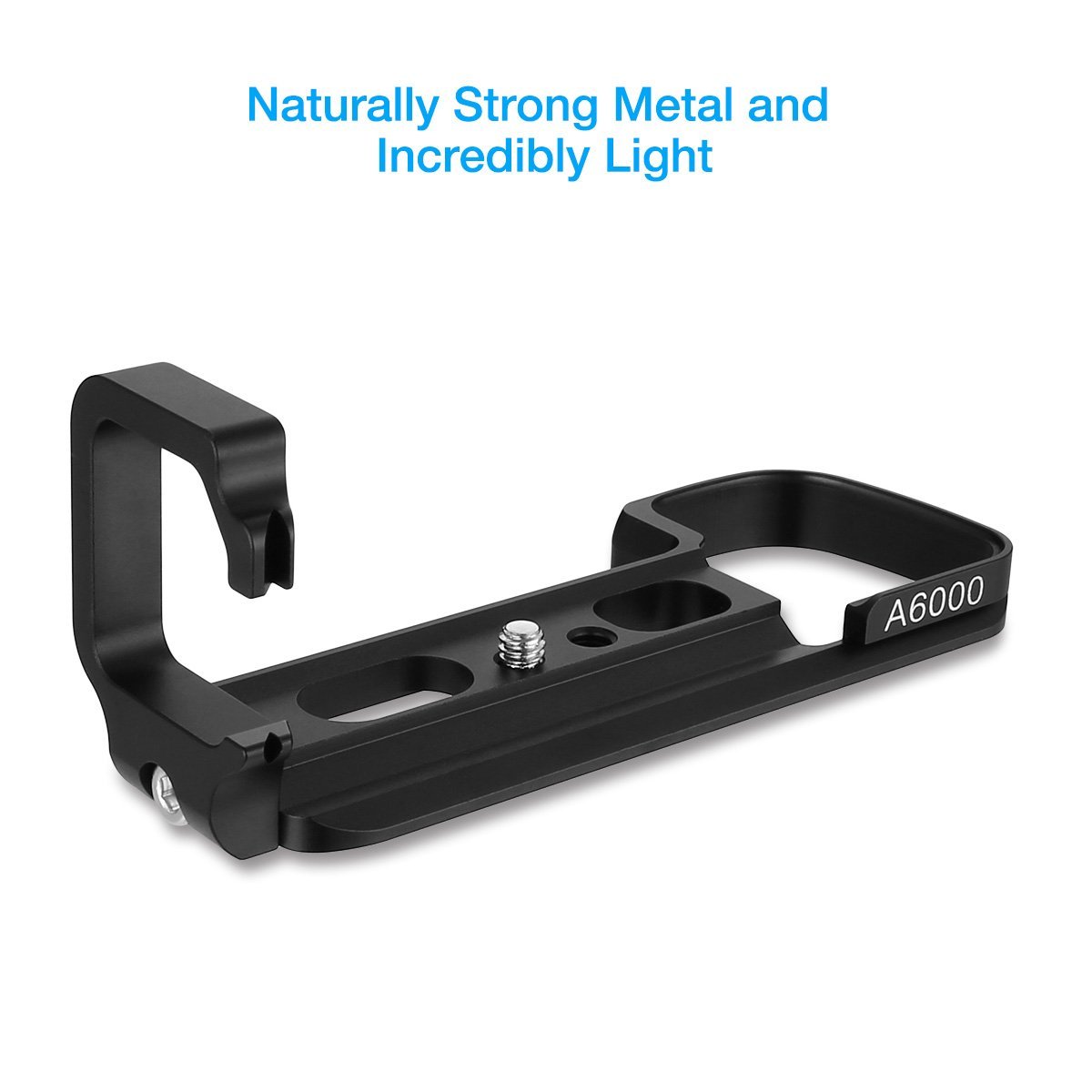 Professional Sony A6300/A6000 Hand Grip
The hand grip for Sony A6300/A6000 Mirrorless Camera is a well-made camera hand grip with brand-new exquisite design. The flawless finish of the grip surface and the durable material make it a great helper to your camera. The quick-release camera grip is designed to be user-friendly and practical.
Notes:
● This camera grip can only be used with compatible devices.
● Please take out the grip and store it well when you don't use it for a long time.
Compatible Models:
Sony A6300 Mirroless Camera
Sony A6000 Mirroless Camera
Warranty Policy:
● The brand new high-quality replacement batteries are totally guranteed of real specification.
● Free Exchange against man-made damage from date of purchase & 30 days' refund unconditionally for every purchase from Powerextra.
● Professional technical support, efficient and timely satisfactory customer service around the clock.