Product Description
Product Features:
[Suitable Microphone Sizes] This adjustable recording microphone stand fits for microphones with a maximum diameter 1.35 "/45 mm, NOT suitable for Blue Yeti USB microphone, hand-held microphone NOT included.
[Sturdy and Durable] The black Scissor Arm Stand is made of high-density metal. It holds Cellphone & Microphone firmly without sagging and the base won't bend easily.
[Foldable Microphone Stand] The microphone mount can be rotated and folded easily with easy adjustment for suitable height and angles for better voice recording. The foldable stand is portable with a 80cm length for the black arm when unfolded.
[New Cellphone Holder Design] With a Maximum Phone Diameter(width) 5.7 inches/14.5 cm, it supports 90% of smartphones on the market, such as iPhone, Samsung, Google Nexus, HTC, Blackberry, LG etc.
[Adjustable Table Mounting Clamp] The microphone stand can be nicely mounted on tables with maximum thickness 2.36 "/6 cm. The robust and compact clamp can hold the stand securely in place with the locking nut fully tightened.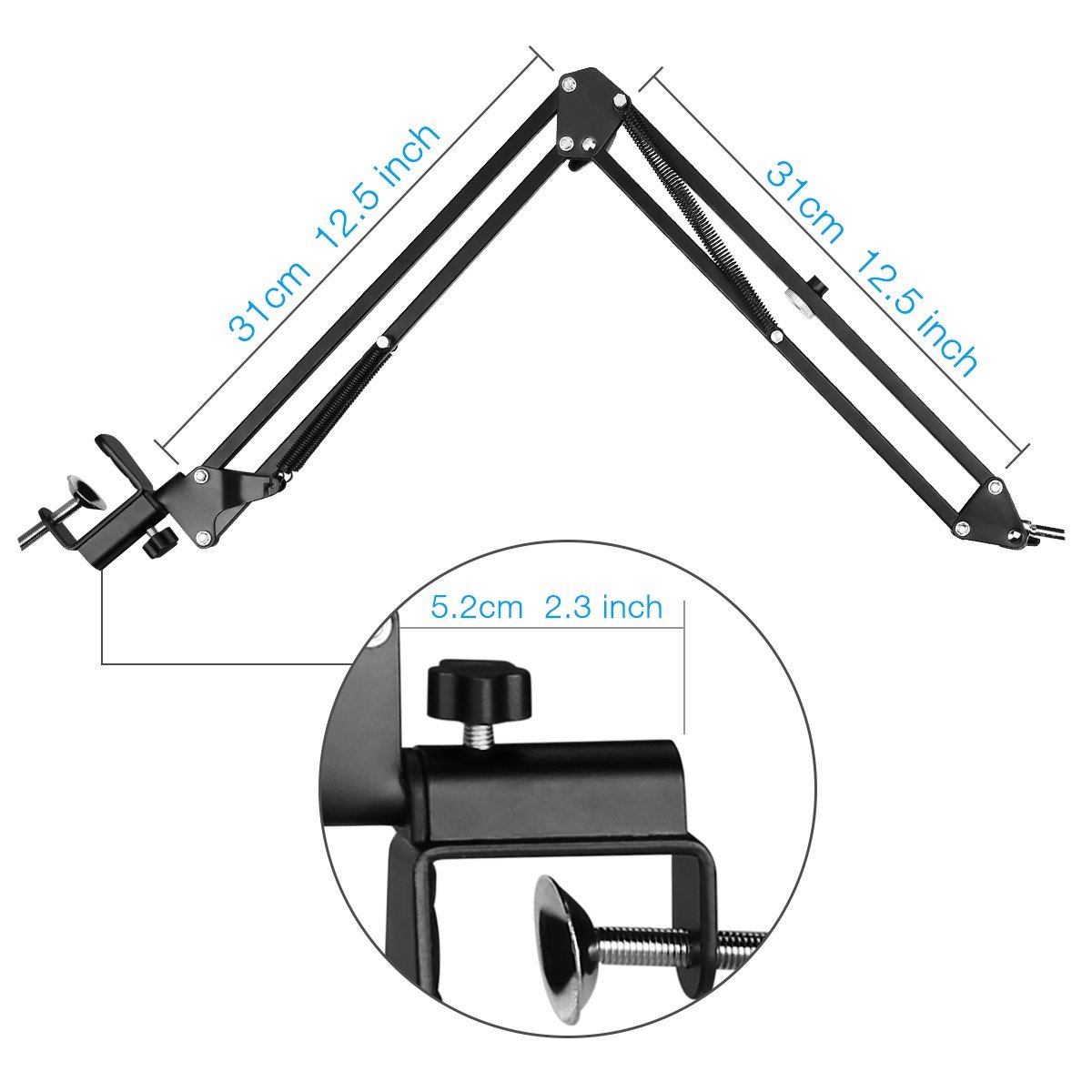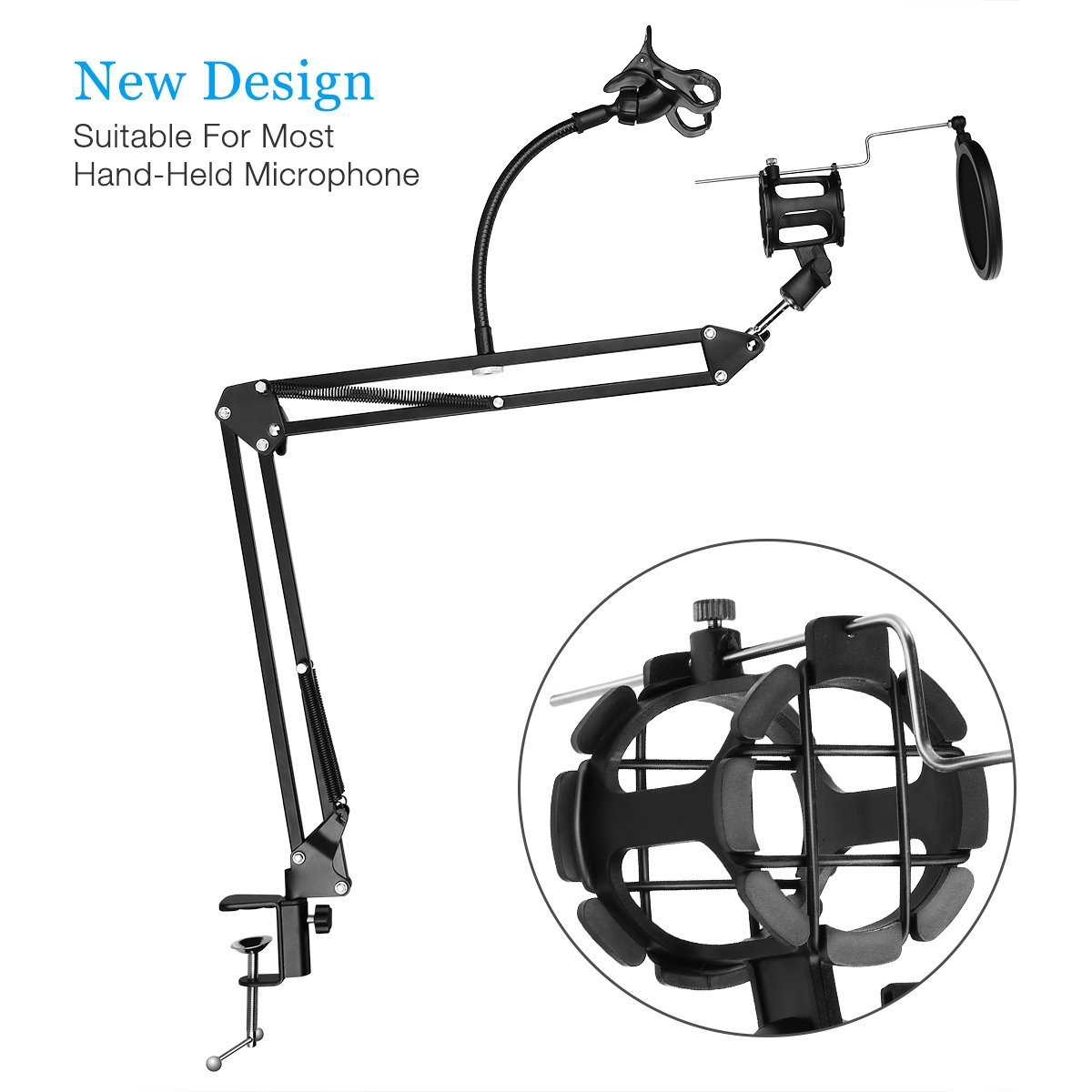 Quick-Release Microphone Stand
This recording microphone stand is easy to install and uninstall with a foldable design for conveniences to carry around. This microphone stand allows effortless adjustment for the height and different angles to record your singing better. Thanks to the easily screwed locking nut and the sturdy base, it can be firmly mounted without any sagging or shaking issues.
High-Quality Materials
Powerextra adjustable recording microphone stand is a new type of suspension mic clip scissor arm mount that's made of robust metal of high density. The high-quality material enables the black sicissor arm stand to hold cellphone and microphone securely right in place.
New Cellphone Holder Design
The adjustable cellphone holder meets the need of different sizes of smartphones. With a maximum phone diameter(width) 5.7 inches/14.5cm, it fits up to 90% of smartphone models on the market, great for iPhone, Samsung, Google Nexus, HTC, Blackberry, LG etc.