Product Description
LiPo Batteries & Quick Charger:
The 5 packs of LiPo batteries are rated at 3.7 volts, 750mAh with high power and safety.
The rechargeable LiPo batteries are exact replacement for MJX X400 X400W X800 X300C Sky Viper S670 V950hd V950str HS200W Quadcopter drones.
The 3.7V 750mAh Lipo battery needs no modification to work.
The battery charger has 5 charging ports to charge 5 batteries simultaneously.
With voltage input: DC 5V; voltage output: DC 4.2V, the charger has total protection against overload and short circuit.
The package includes 5-pack LiPo batteries with JST plug, a charger and 5 white connectors to JST wires.
LED Status:
Red Lights on: currently charging
Red Lights off: charging completed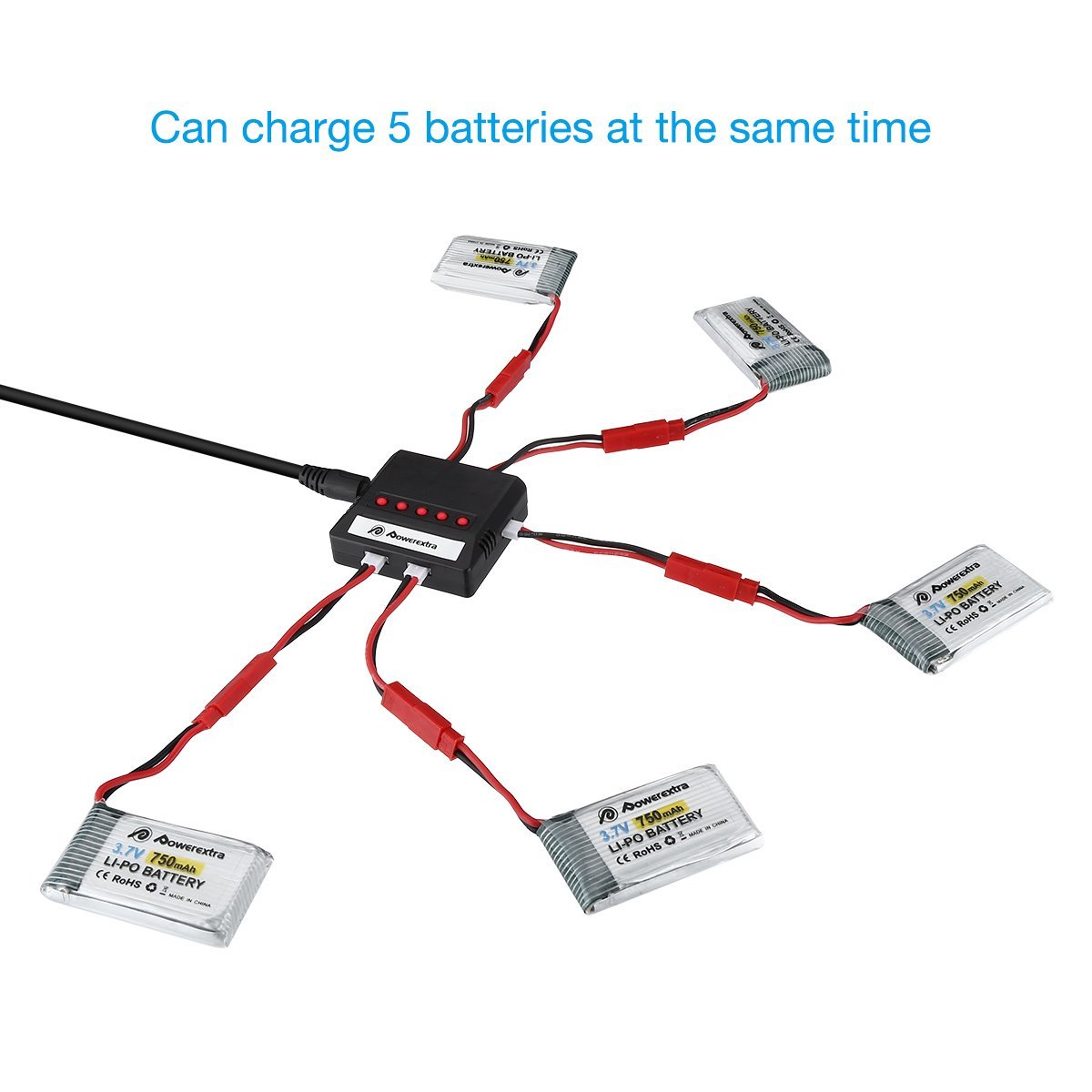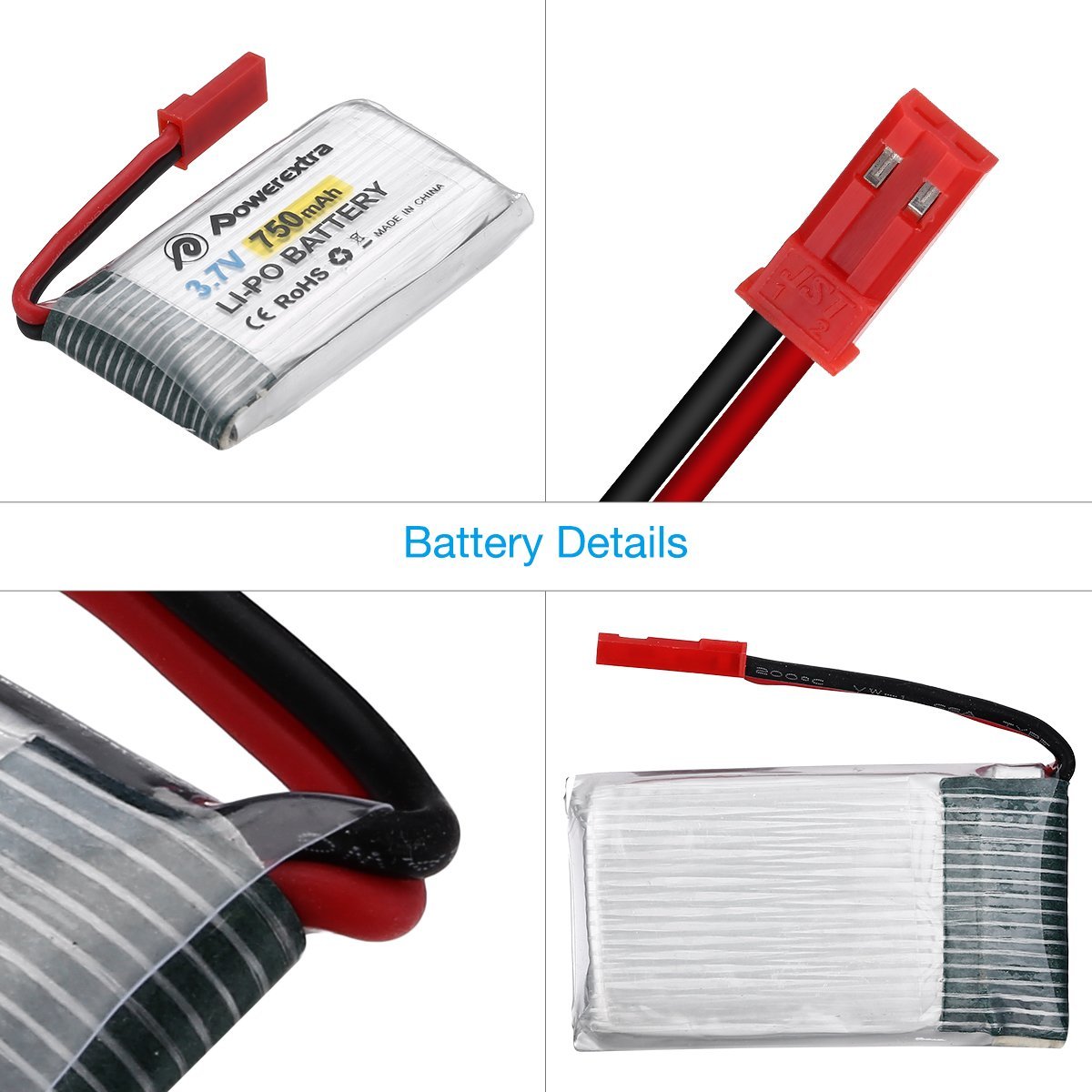 Battery Specification:
Capacity: 750mAh
Voltage: 3.7V
Single Battery Weight: 0.78oz
Single Battery Size: 0.39*0.98*1.69 inches
Charger Specifications:
Input: DC 5V
Output: DC 4.2V
Size: 1.65 x 1.5 x 0.51 inches
Weight: 0.45oz (not including wires and package)
Compatible with most Molex Plug RC Helicopter & Airplane 1S Batteries
5-Port Intelligent Charger for 3.7V Lithium RC Batteries:
Charge 5 batteries at a time.
Overcharge protection
Short-circuit protection
Lightweight design and user-friendly charger
Charge most Molex plug RC Helicopter & Airplane 3.7V 1S Batteries (Hubsan, Syma, UDI, WLToys quadcopter and helicopter batteries).
Compatible Models
MJX X400 X400W X800 X300C Sky Viper S670 V950hd V950str HS200WRC
Package Contents:
5 x 750mAh 3.7 V Rechargeable Lithium Polymer Battery
1 x 5-Port Charger
Warranty Policy:
● The brand new high-quality replacement batteries are totally guranteed of real specification.
● Free Exchange against man-made damage from date of purchase & 30 days' refund unconditionally for every purchase from Powerextra.
● Professional technical support, efficient and timely satisfactory customer service around the clock.