Product Description
Aeration Plant Grow Pots:
These eco-friendly 5-gallon grow bags are designed with a decent size: diameter: 11.81 inches, height: 9.84 inches.
Made of high quality non-woven fabric, the grow bags are durable and breathable for root formation, boosting plant growth.
Corrosion resistant plant bags: The bags have an extended lifespan with resistance to the corrosion of plant roots.
Convenient Design: the bags have sturdy handles for you to move the plants easily without the risk of damage.
Durable Plant Bags: It very easy to wash and store the plant grow bags. They can be reused for 5 to 8 years with better care.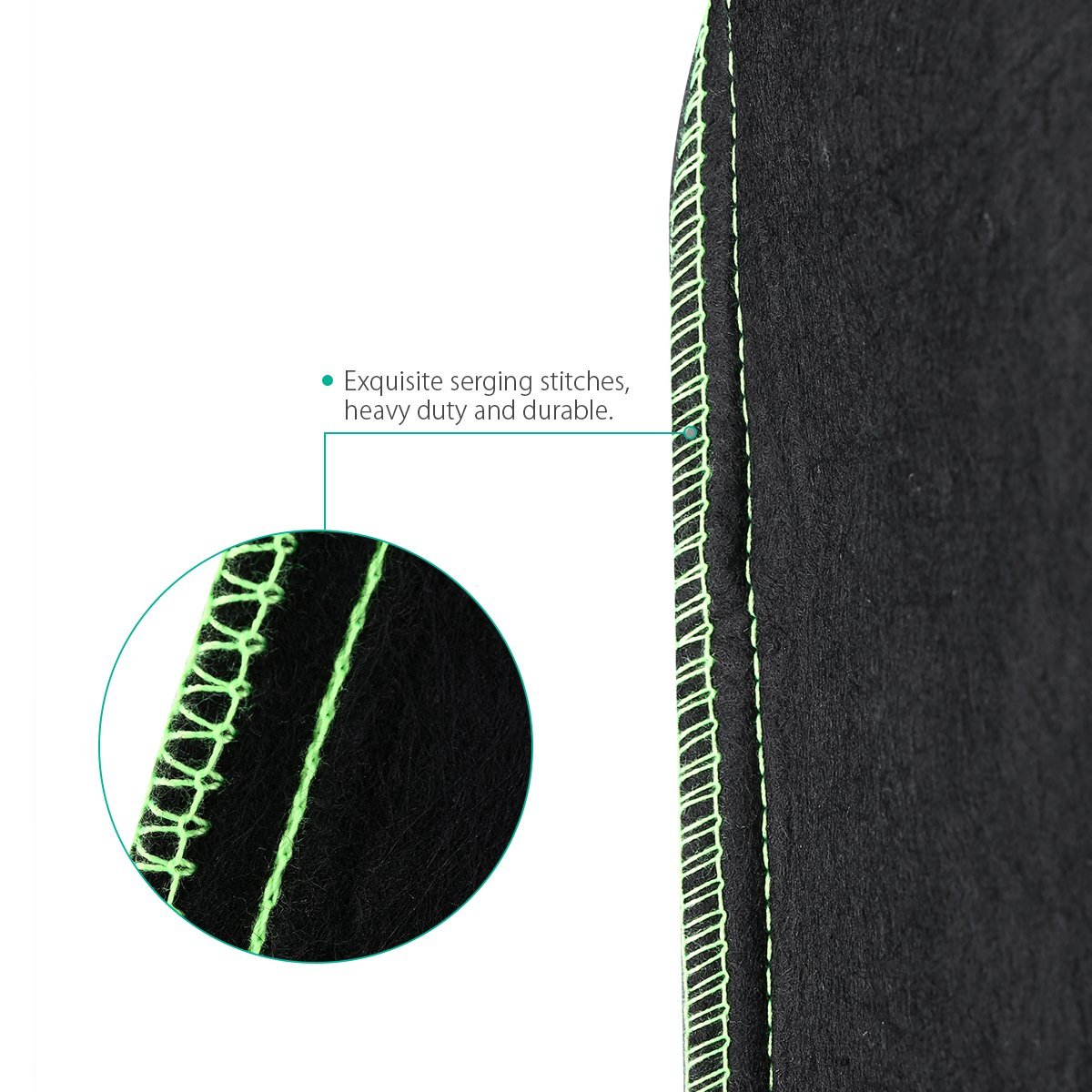 Eco-friendly Plant Grow Bags:
These 5 pack fabric grow pots are a perfect choice for your plants in your balcony, backyard or garden, They are made of high-class BPA-free non-woven fabric for longer lifespan. They can be used repeated for several years due to its resistance to the corrosion of plant roots. The fabric grow bags allow air to penetrate into the roots of your plants for better plant aeration.
Specification:
Material: PP non-woven fabrics
Size: 30x25cm/11.81"x9.84"
Weight: 280g/9.87Oz
Warranty Policy:
● The brand new high-quality replacement batteries are totally guranteed of real specification;
● Free Exchange against man-made damage from date of purchase & 30 days' refund unconditionally for every purchase from Powerextra;
● Professional technical support, efficient and timely satisfactory customer service around the clock.