Product Description
Portable Snoot Reflector:
This multifunctional collapsible snoot reflector is brand new portable and foldable design that will meet the need for great conveniences in shooting outdoors. It will work well with your digital camera's speedlight flashlight for the best shooting effects. As it folds up easily, it will be convenient for you to carry wherever you go.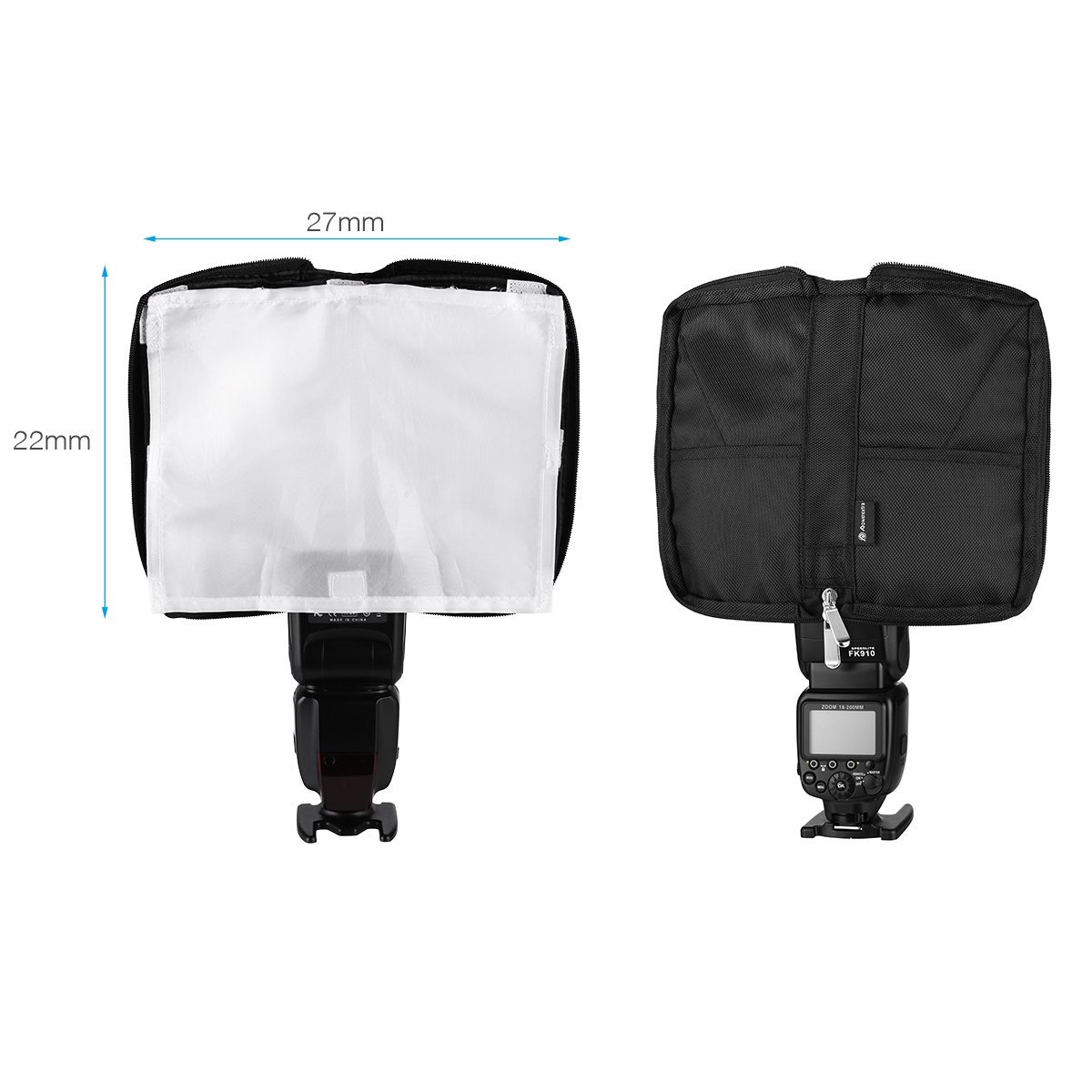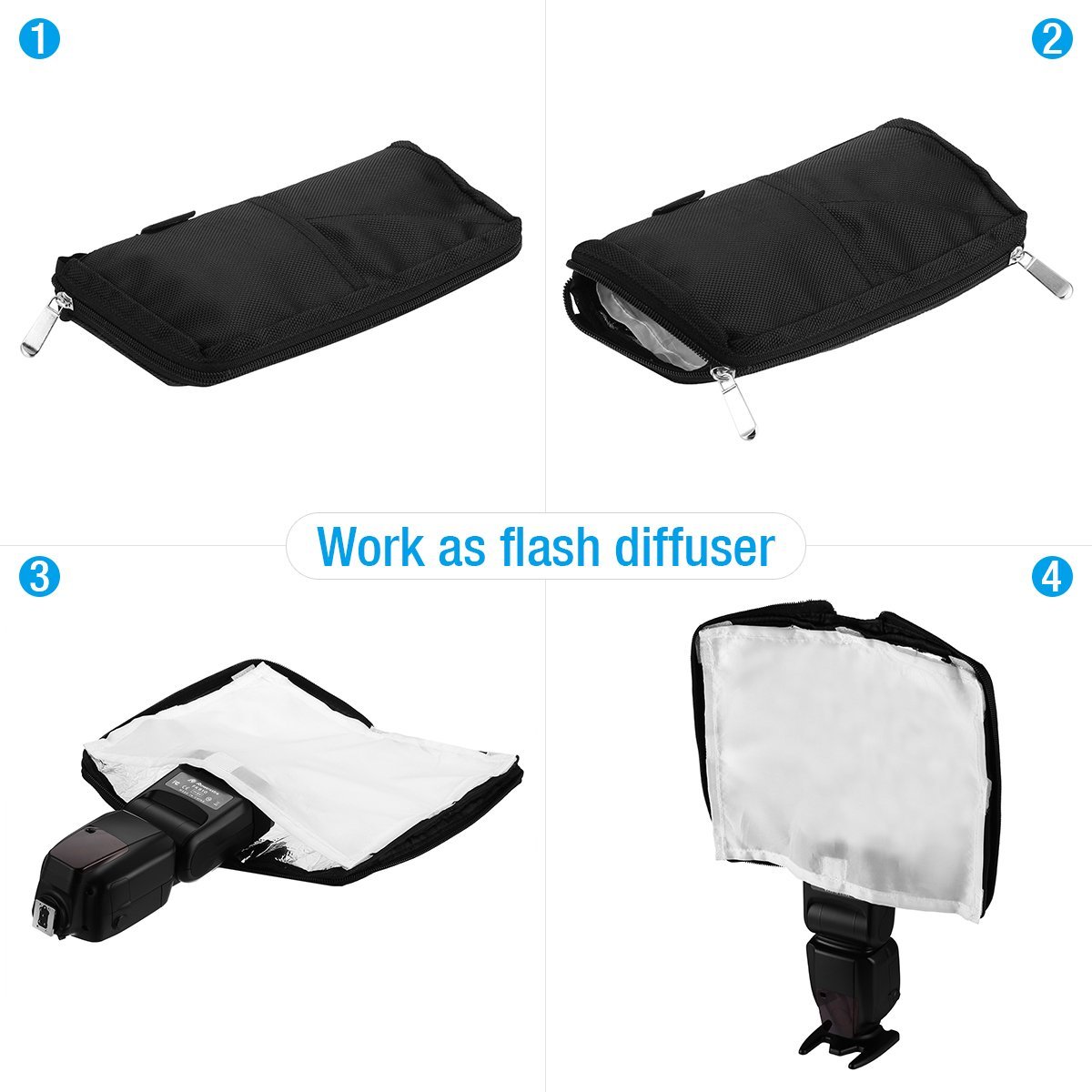 Wide Compatibility
This is a universal snoot reflector flash diffuser that can be used for universal flash speedlite, such as Nikon, Canon, SOny, Panasonic, Pentax, Olypus, Youngnuo, Pixel Flash Speedlite etc.
Quick Release:
With a convenient portable and foldable design, this snoot reflector is easy to install and uninstall due to the quick release foldable light beam cloth. The light beam clother can easily convert to a snoot to concentrate the light from the shoe mouth flash.
Product Specifications:
Color:Black
Dimension: 7.87″ x 110.62″/ 20cm x 27cm
Weight: 0.27lb/100g
Multifunctional Snoot Reflector:
This snoot reflector is made of reliable material for high quality. It easily fits into any gear bag thanks to the collapsible and portable design. This durable snoot relfector features 4 in 1 function, namely it can work as a snoot, a reflector, a flash diffuser and a protective bag for flash light. It's an awesome unit for product photgraphy, portraits, studio work and other outdoor photography.
Package Contents:
1X Multifunctional Universal Collapsible Snoot Reflector Flash Diffuser
1X Microfiber Cleaning Cloth