Product Description
Battery type: Lithium-ion, Capacity: 3500mAh Real Capacity, Voltage: 21.6v, made with high quality cells and last 45% longer than originals.
Fully compatible with your Dyson V6 series Dyson DC58, DC59, DC61, DC62 Animal, DC72, DC74,SV03, SV05, SV06. The battery is based on the original size and the function is same with the original battery.
Easy install and it fits perfectly. Keep your Dyson cleaning up all the cat hair, cat litter and whatever else was on the floor.
Made of lead-free SMT process. fit with the requirements of environmental protection. No memory effect. Can be charged or discharged as needed without loss of capacity.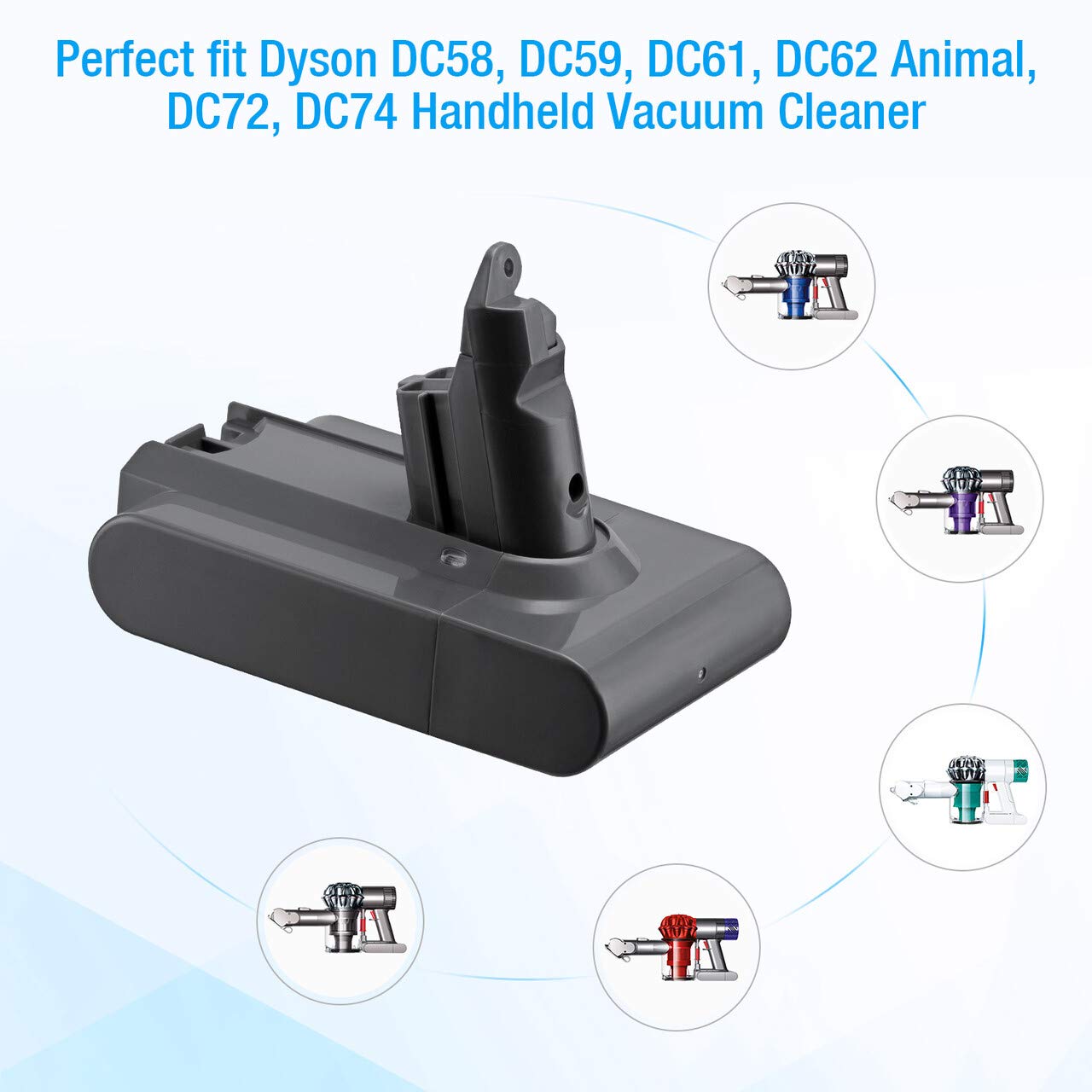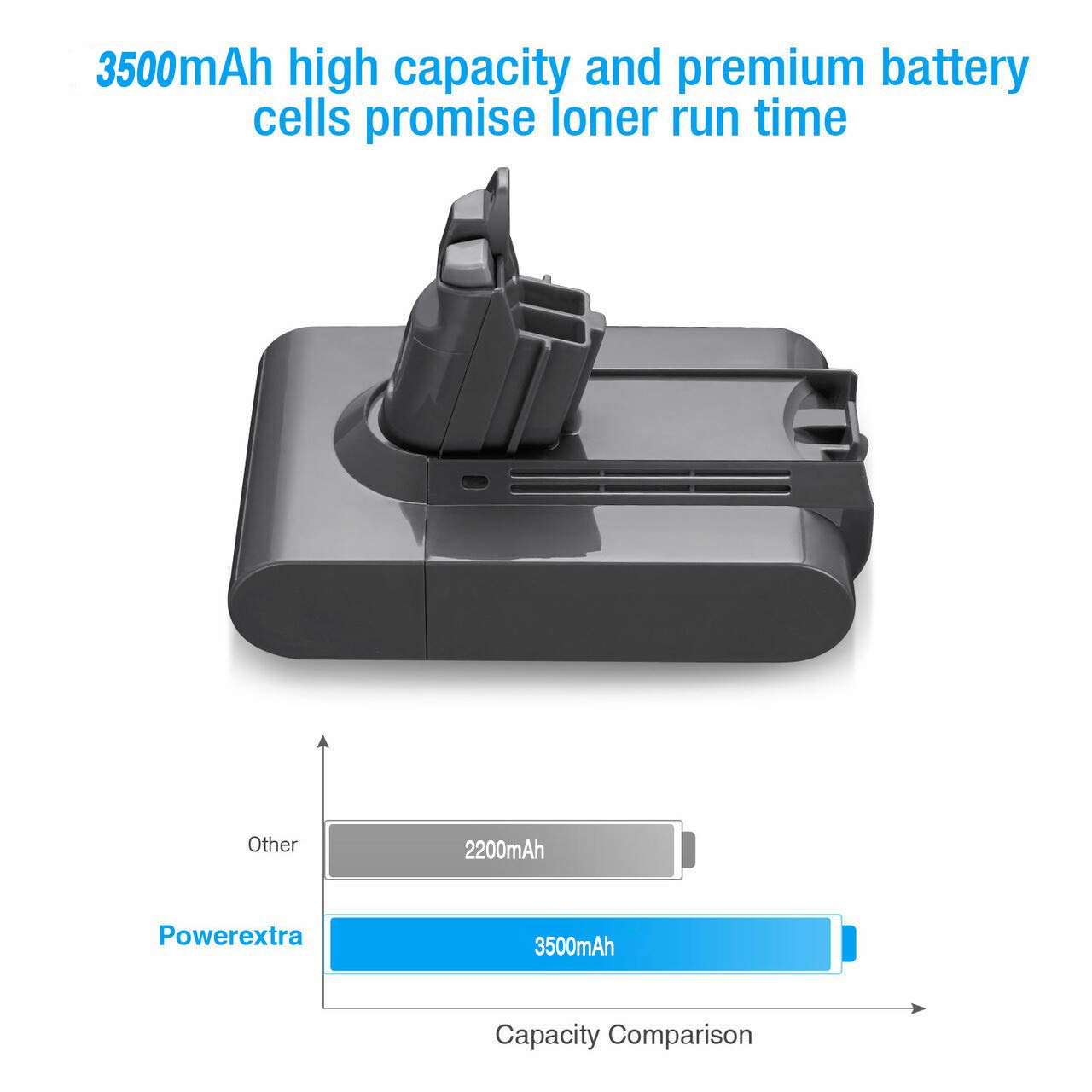 Product information:
Powerextra 3500 mAh replacement battery for Dyson V6 series
Product Details :
Battery Capacity: 3500mAh
Battery Voltage: 21.6V
Battery Type: High quality Lithium Cells
Color: Grey
Fit Machine Model:
Dyson V6 series
Dyson DC58
Dyson DC59
Dyson DC61
Dyson DC72
Dyson DC62 Animal
Dyson V6 Car+ Boat, V6 Top Dog, V6 Mattress, V6 Trigger, V6 Trigger Pro Excl, V6 Multifloor Exclusive, V6 Top Dog HEPA, V6 Trigger Extra, V6 Baby+ Child Vacuum