Product Description
Product Features:
Made of Japanese Taffeta material, this rain cover is waterproof, soft and lightweight.
The thick and flexible TPU window lets you view DSLR camera LCD clearly, and it can be folded without any crease.
2-in-1 function for both wide-angle lens and telephoto lens: protect your camera from rain, snow, salt spray, and any other unexpected weather conditions.
Dual adjustable sleeves and full-length double zipper provide easy access to camera controls while holding or mounting your camera with a tripod.
It has a plastic buckle to connect a strap to carry your camera, lens effortlessly.
Compatible with most cameras, including Canon, Nikon, Sony, Pentax, Fujifilm and other brands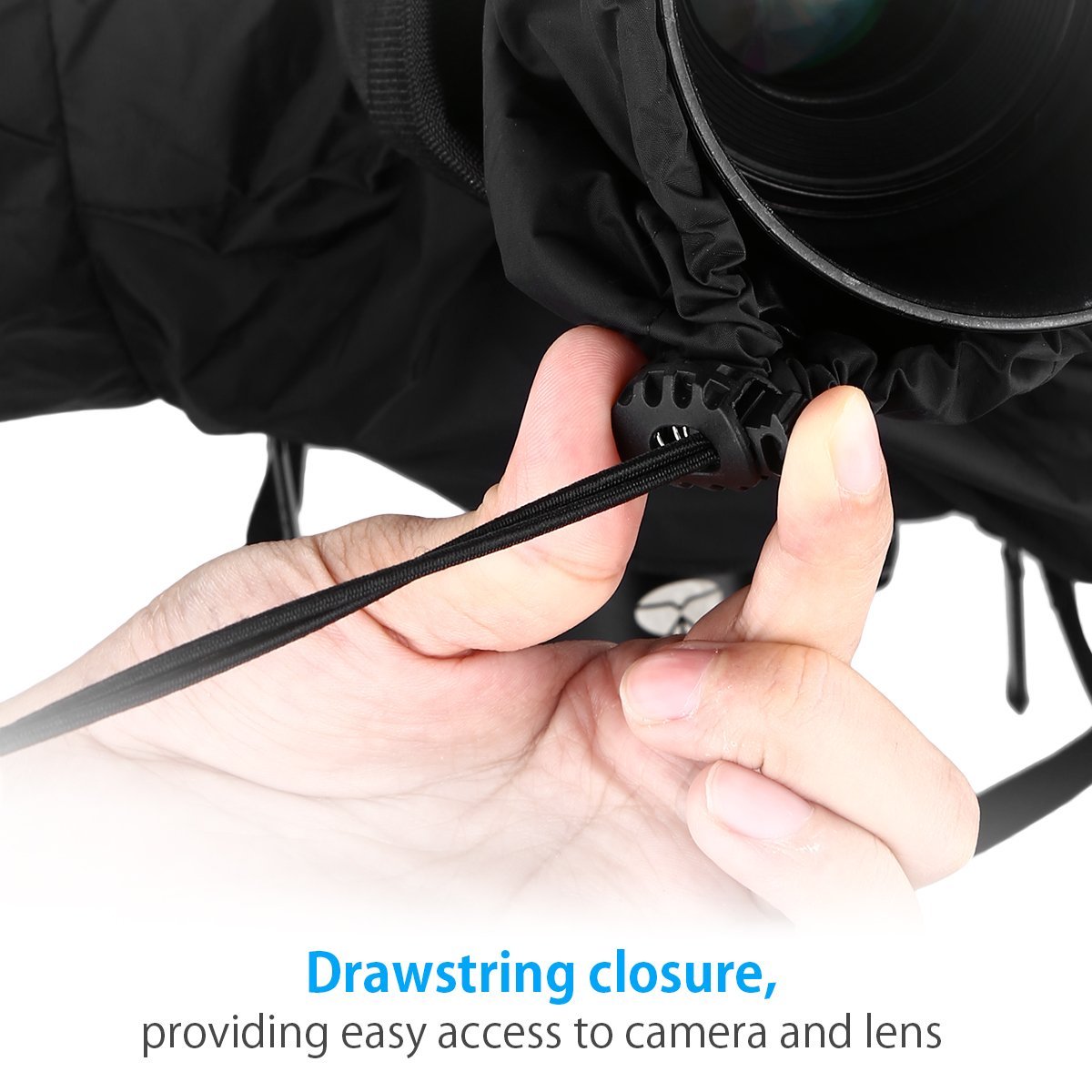 Total Protection
This camera rain cover has a most quick-release and user-friendly design that allows you to have easy access to protection from raindrops, snow, sand, dirt, dust or water splash while using your camera outdoors.
Package Contents:
1 X Professional Waterproof Rain Cover
1 X Microfiber Lens Cleaning Cloth
Powerextra Camera Rain Cover Advantages
High-quality material: this camera rain cover is made of first-rate japanese Taffeta material, which enables the cover to work perfectly to protect your camera in an all round way, keeping rain, snow, sand, water splash away.
Adjustable velcro straps design: the interior adjustable velcro straps help fit your lens into place effortlessly.
You can have a clear view through the transparent TPU window that gives great conveniences for using your camera in some rainy, snowy conditions.
It has a full length double zipper that provides bottom closure for you when you hold the camera in hand or mount it with a tripod.