Product Description
iRobot Roomba Replacement Battery:
Upgraded 5500mAh capacity, 14.4 volts replacement battery for iRobot Roomba cleaner.
The replacement battery is made of high-quality Lithium rechargable battery cells with great safety and stability.
The highly efficient high-capacity Roomba battery provides long lasting battery power, up to 5 hours based on a full charge.
The CE certified replacement battery features great compatibility with OEM iRobot Roomba cleaners.
The 5500mAh Lithium battery can be recharged repeatedly without memory effect on the battery performance.
Professional eplacement vacuum cleaner battery for iRobot 510, 610, 770, 800, 880, 900 and 980 series APS Battery.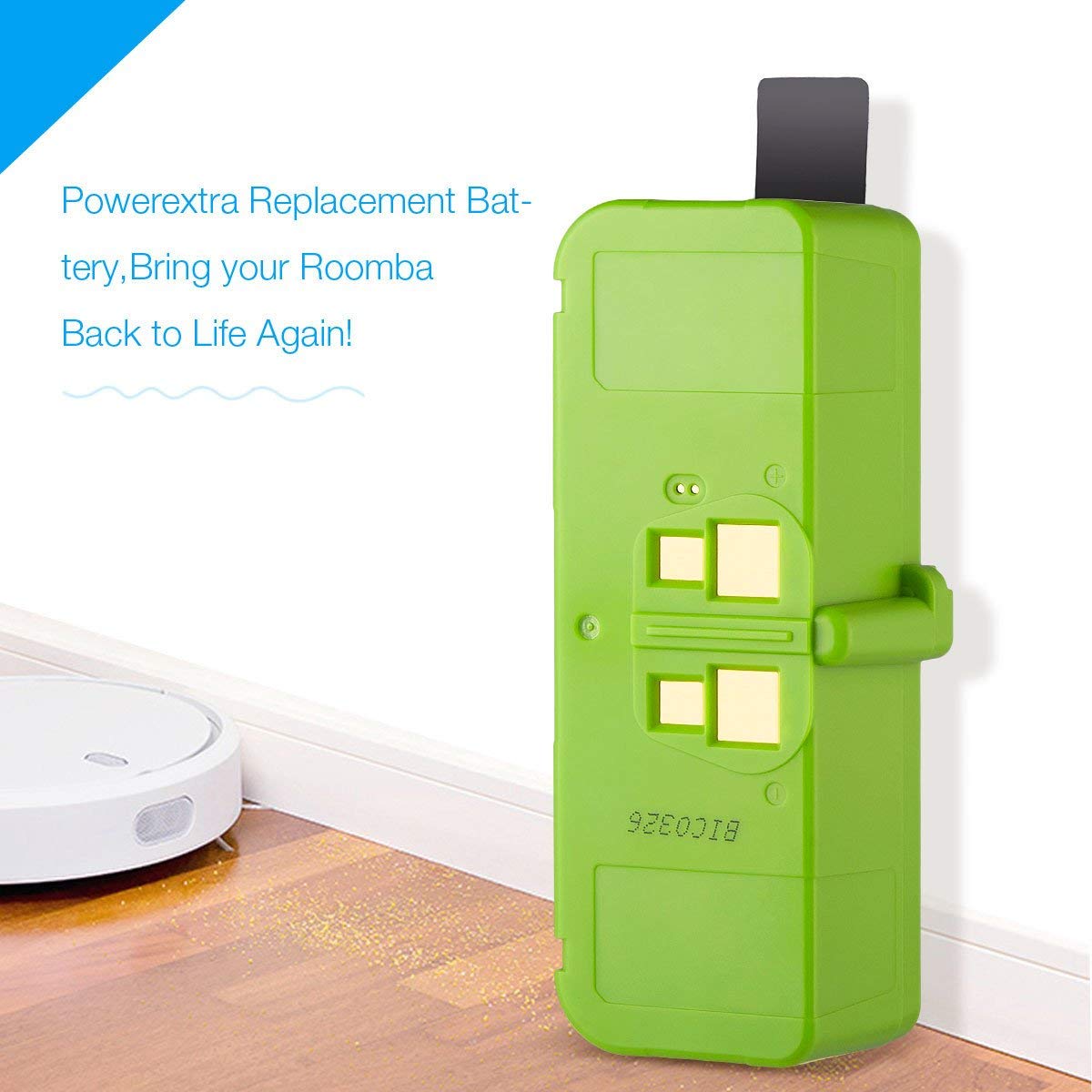 Powerextra is specialized in manufacturing vaccum cleaner batteries, digital batteries and chargers, and related accessories.Powerextra is one of top selling brands for replacement batteries at Amazon.Powerextra products are made of the highest quality materials by CE certification. They are tested by manufacturer to match OEM products.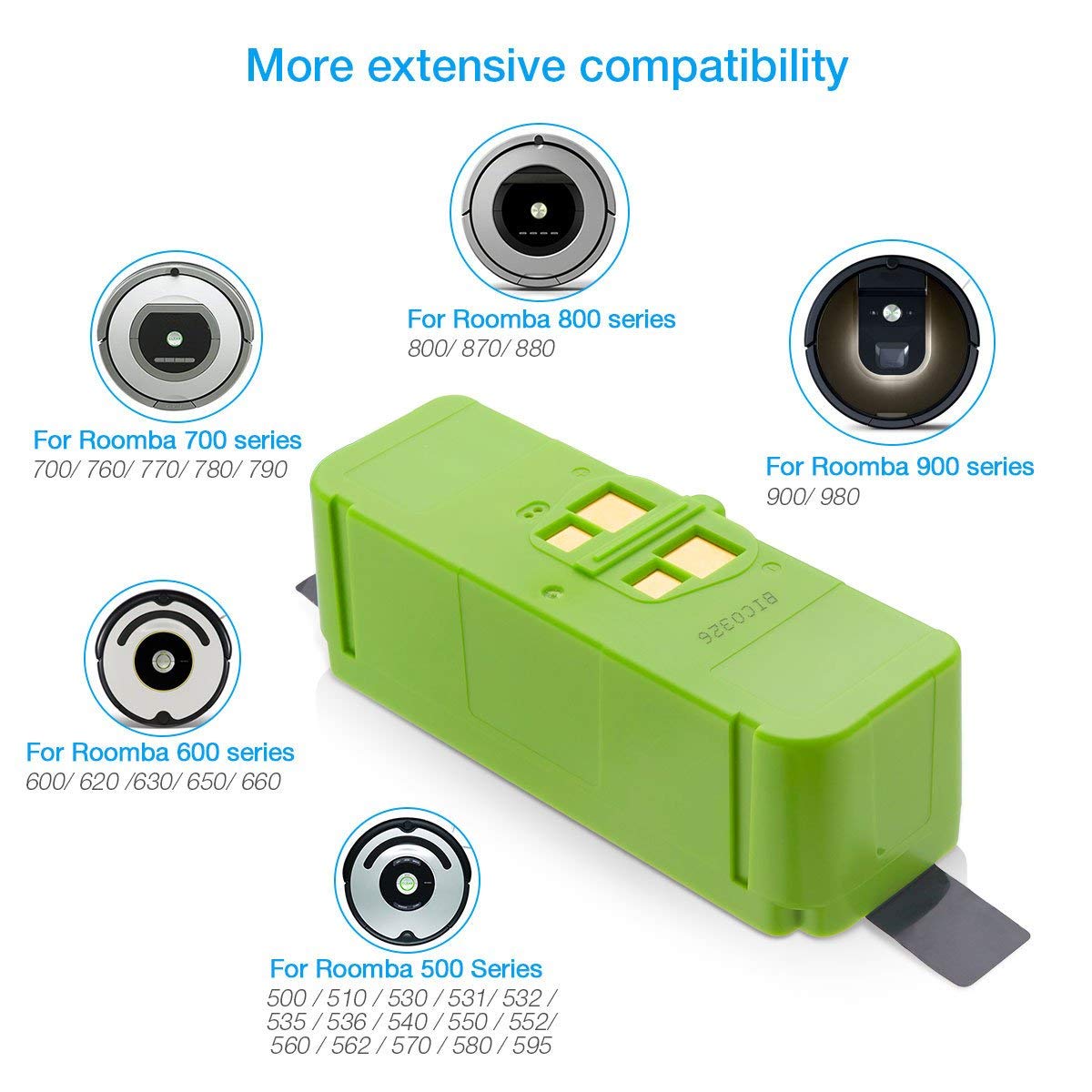 Battery Specification
Battery Capacity: 5500mAh
Battery Voltage: 14.4 V
Battery Type: Lithium
Color: Green
Dimension: 6.1 x 2.8 x 2.3 inches
Weight: 1.3 pounds
Condition: Brand New High Quality
Compatible iRobot Roomba Models:
iRobot Roomba 510 iRobot Roomba 530 iRobot Roomba 531 iRobot Roomba 532 iRobot Roomba 533 iRobot Roomba 535
iRobot Roomba 536 iRobot Roomba 540 iRobot Roomba 545 iRobot Roomba 550 iRobot Roomba 552 iRobot Roomba 560
iRobot Roomba 562 iRobot Roomba 570 iRobot Roomba 580 iRobot Roomba 581 iRobot Roomba 585 iRobot Roomba 595
iRobot Roomba 600 iRobot Roomba 610 iRobot Roomba 620 iRobot Roomba 630 iRobot Roomba 650 iRobot Roomba 660
iRobot Roomba 700 iRobot Roomba 760 iRobot Roomba 770 iRobot Roomba 780 iRobot Roomba 790
iRobot Roomba 800 iRobot Roomba 870 iRobot Roomba 880
iRobot Roomba 900 iRobot Roomba 980