Product Description
Powerextra Dewalt DCB090 USB Charger Replacement Cordless Power Source
Outstanding Features:
This USB power source battery provides power for Dewalt power tool and USB devices.
The double USB ports can charge 2 USB-devices at the same time, ideal for smartphones and tablets.
Fast charge output: 2.5A output for each port, the dual port will charge your devices rapidly.
This Dewalt DCB090 USB charger is solidly built to be compact and portable, with an integrated belt clip for belt or holster.
It's a multifunctional external power battery pack for Dewalt and USB devices.
Powerextra is specialized in manufacturing power tool batteries, digital batteries and chargers, and related accessories. Powerextra is one of top selling brands for replacement batteries at Amazon. Powerextra products are made of the highest quality materials by CE certification. They are tested by manufacturer to match OEM products.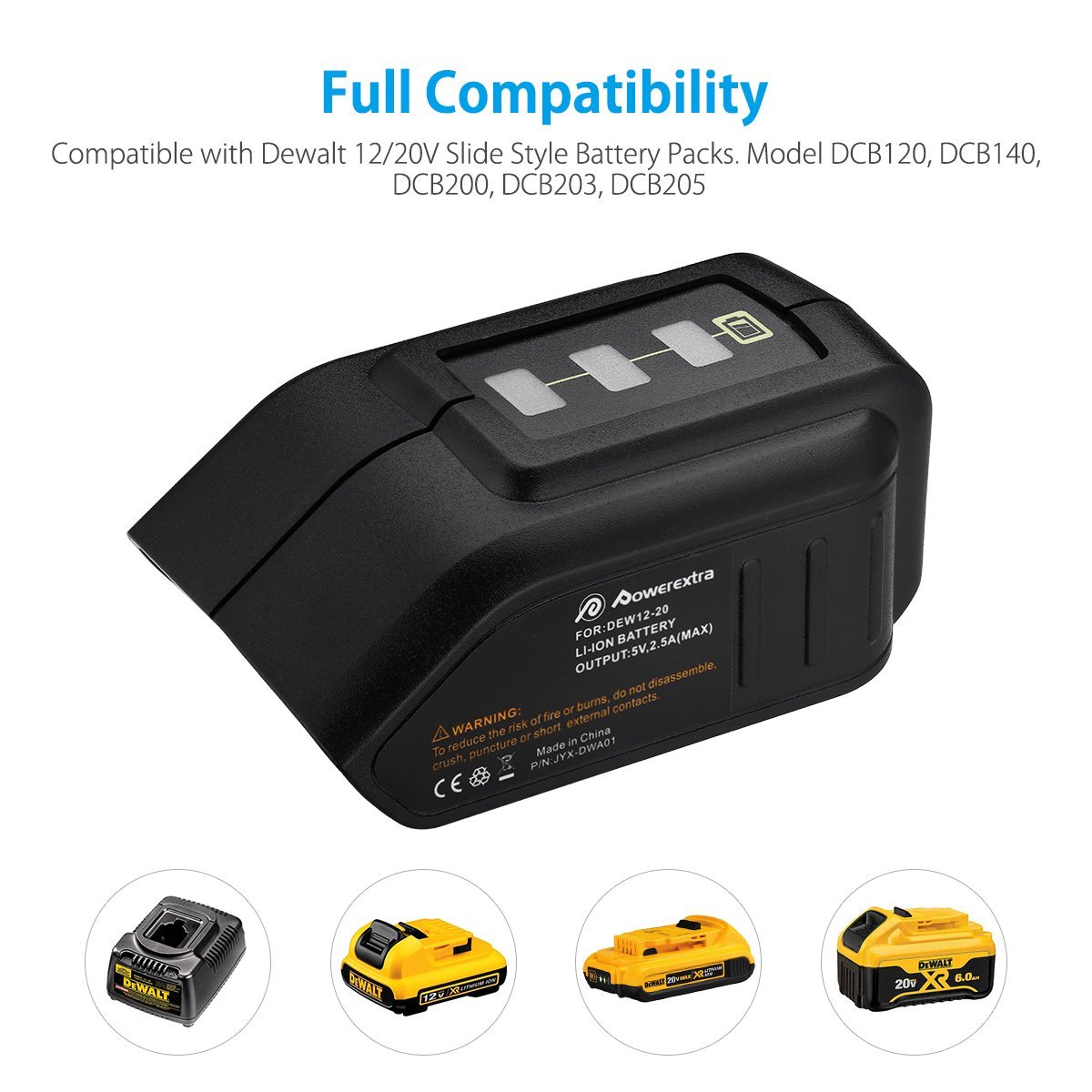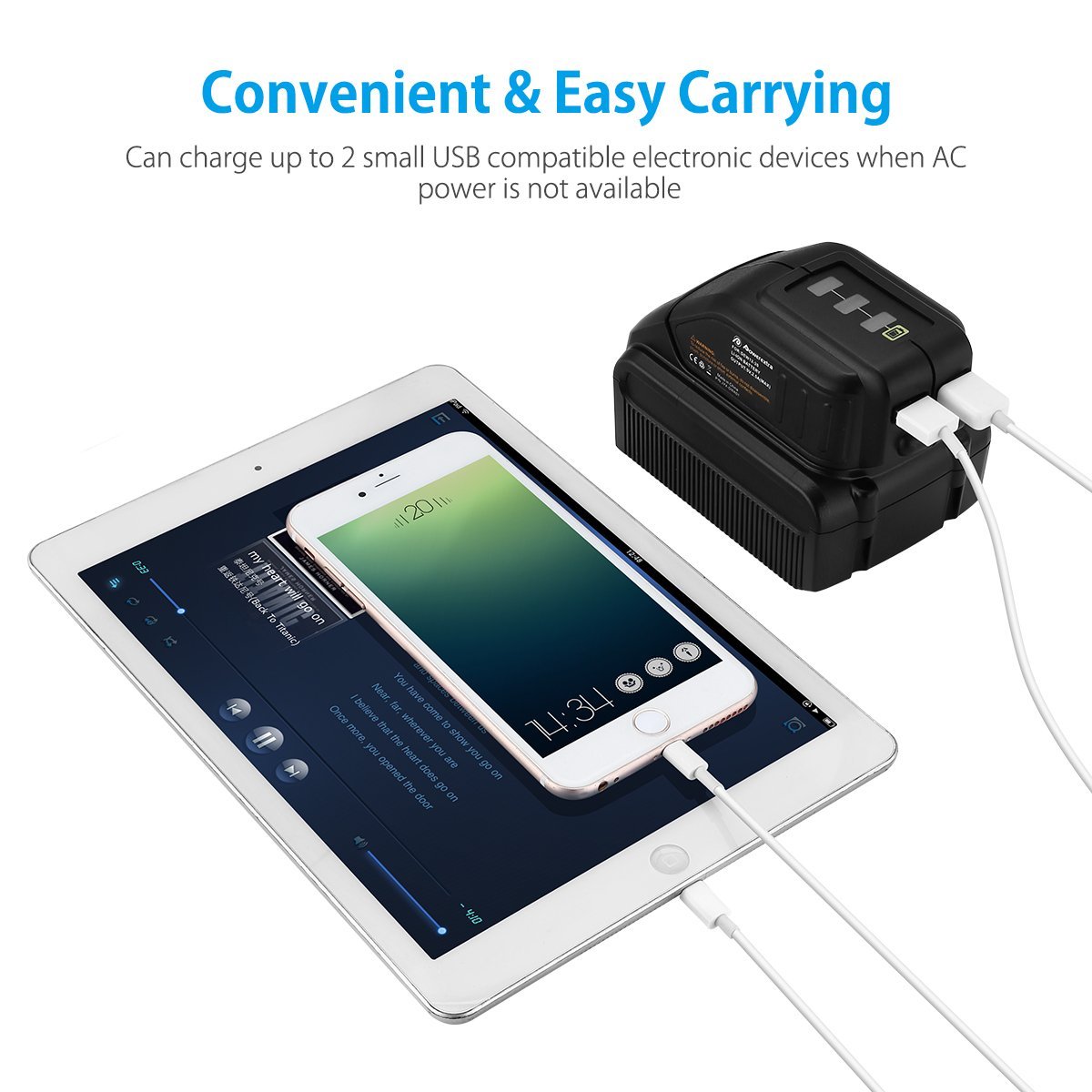 Dewalt Power Source Advantages:
This Powerextra 12V/20V Max USB Power Source is a professional power battery replacement for Dewalt DCB090 power tool. Powerextra has put much thought into this design: it's an upgraded multi-purpose mult-function portable power source, a perfect backup battery replacement and a 2-port USB charger for USB devices, such as smartphones, tablets, iPod, etc.
Package:
1 * 12v/20v Lithium-Ion Cordless Power Source
1 * pair of gloves
Replacement Part Number:
Dewalt DCB090
Warranty Policy:
● The brand new high-quality replacement batteries are totally guranteed of real specification.
● Free Exchange against man-made damage from date of purchase & 30 days' refund unconditionally for every purchase from Powerextra.
● Professional technical support, efficient and timely satisfactory customer service around the clock.