Product Description
Powerextra 12V MAX Lithium-ion Batteries for Dremel 8200 8220 Rotary Tools
Dremel 12 Volt Battery:
This replacement power tool battery is for Dremel 8200 and 8220 rotary tools and Dremel 8300 Oscillating Tool.
The Dremel saw replacement battery is an efficient 3000mAh, 12 volts, Li-ion 18650 rechargeable battery pack.
This cordless tool battery works as a great Dremel 8220 replacement battery with real capacity, low self-discharge, no memory effect for recharging.
Battery Specification:
Voltage: 12V
Capacity: 3000mAh
Battery Type: Li-ion battery
Replacement Battery: Dremel B812-02
Quality: High quality material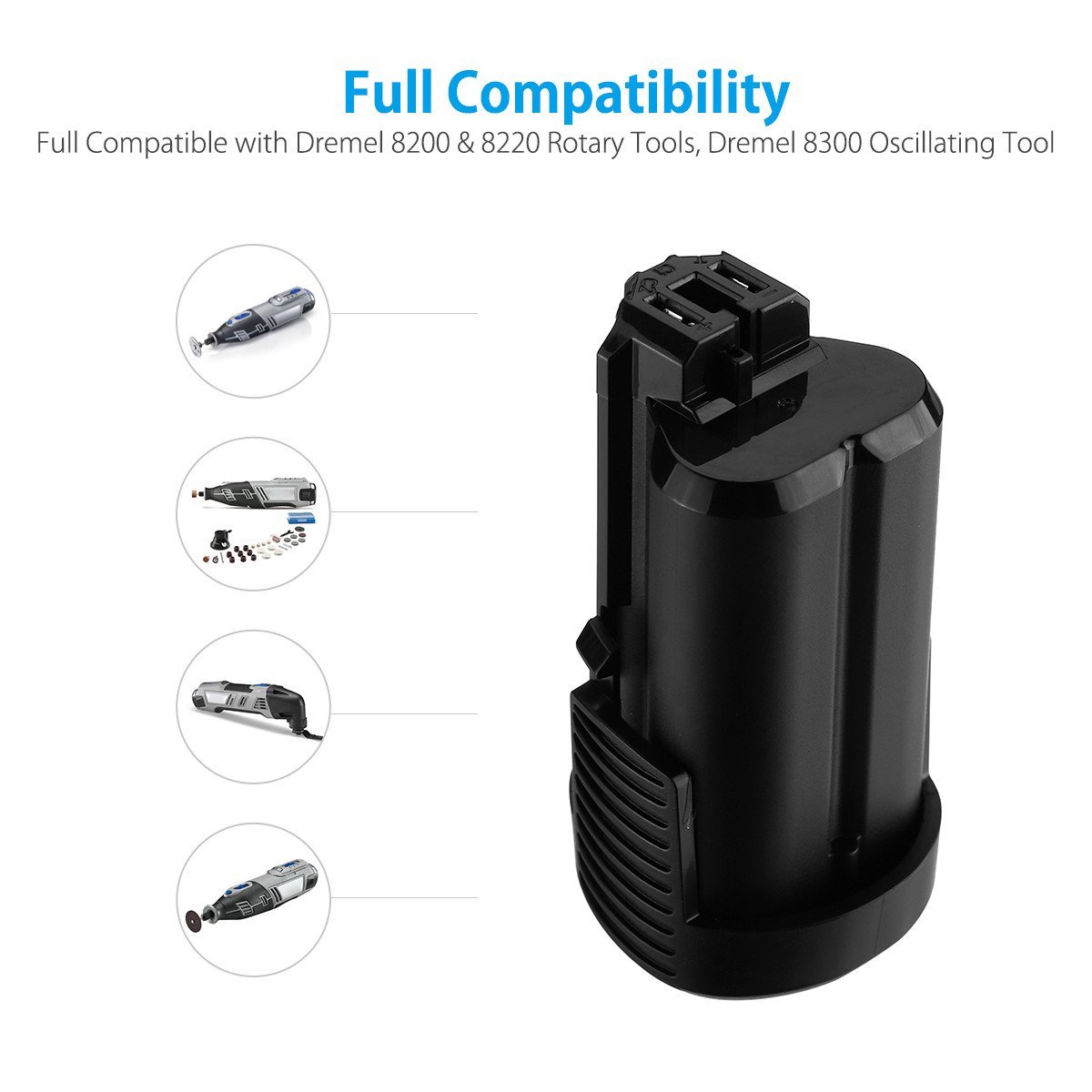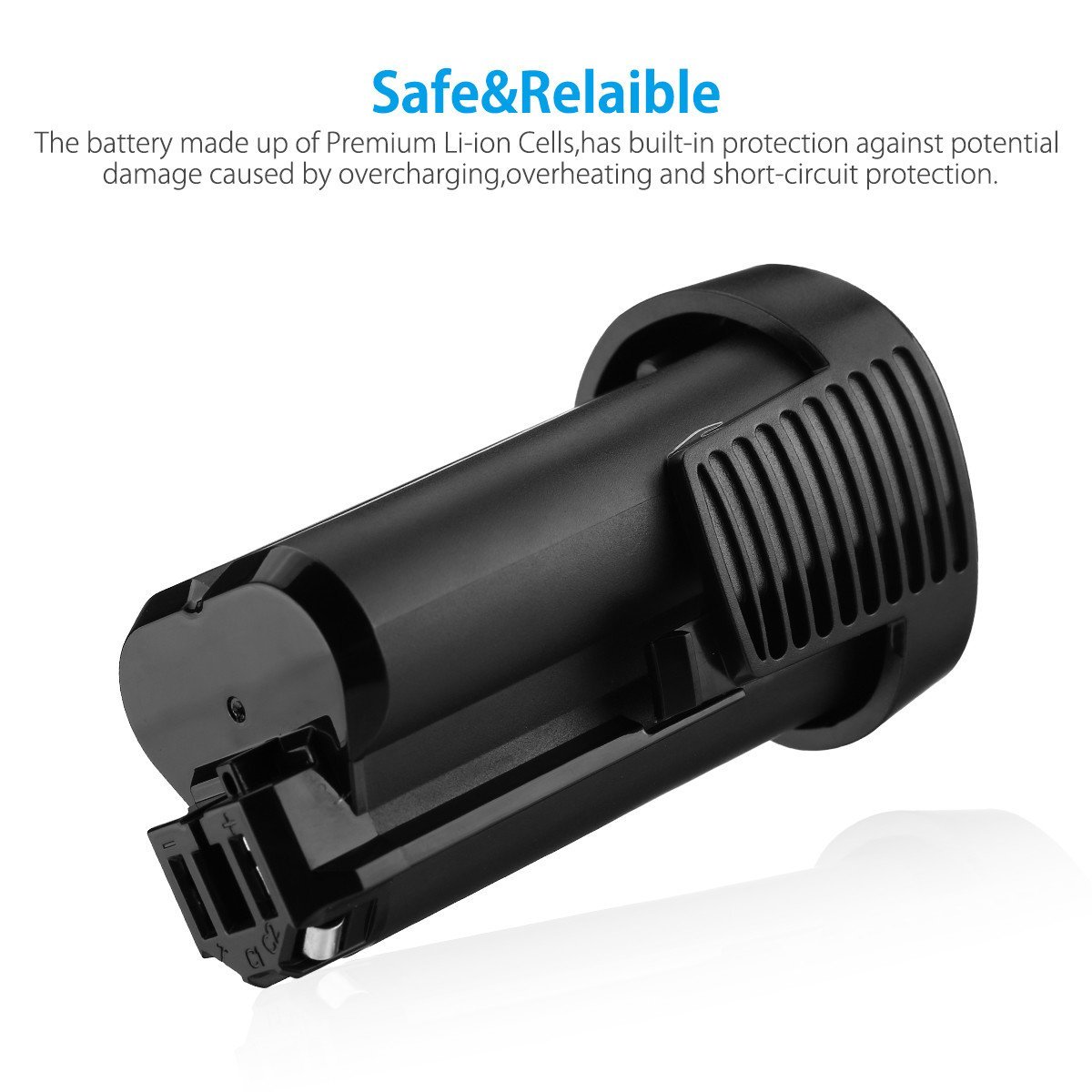 CE, FCC and RoHS Certified Battery Pack:
This replacement battery for your Dremel Tools, like Dremel saw, Dremel ultra saw, has reliable quality and impressive efficiency. It's certified by CE, FCC and RoHS for 100% compatibility with OEM Dremel oscillating tool, rotary tool kit and original power tool battery charger.
Compatible Models:
Dremel 8200 8220 Rotary Tools and 8300 Oscillating Tool
Package Includes & Warranty Policy:
Package Contents:
1 * Real Capacity 3000 mAh 12V Lithium-ion Battery for Dremel
Safe Dremel 8220 Replacement Battery :
Powerextra cordless tool batteries are fully tested to meet the requirement of stable performance for OEM power tools. The Dremel 8220 replacement battery uses high-quality Lithium-ion battery cells to offer long battery life and safety to your Dremel tools. The battery pack has an integrated Micro chip that can protect the battery from overcharge, over discharge and short-circuit.