Product Description
Outstanding Features:
Professional replacement battery for RYOBI: Li-ion batty, voltage:12V, capacity: 2000mAh.
Environmentally-friendly power tool battery for RYOBI features advanced lead-free SMT production.
The battery can be charged without memory effect or self discharge for maximum battery life.
The battery has protection against incorrect voltage, short circuit and internal overheating.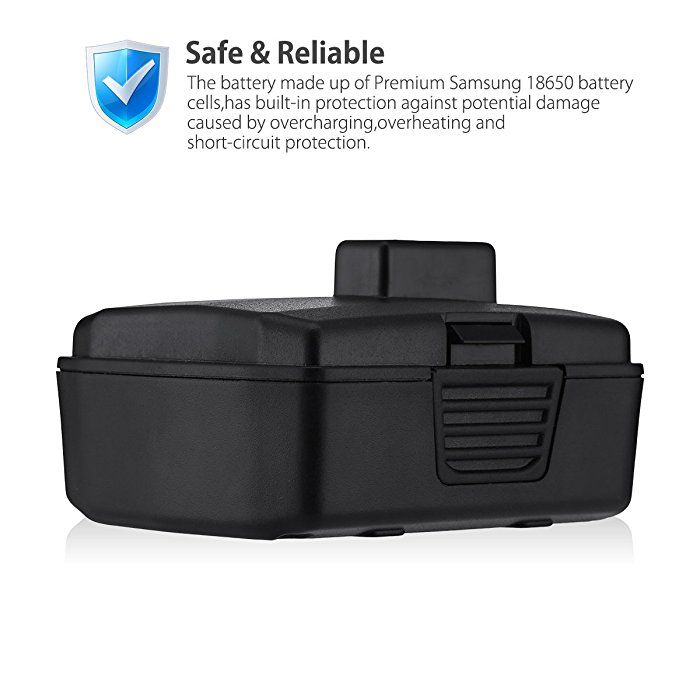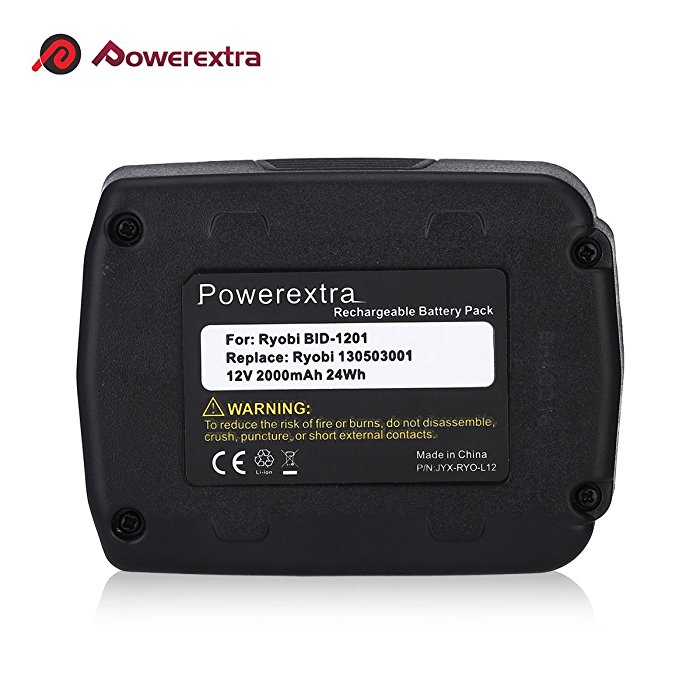 Powerextra 12V Replacement Battery for Ryobi:
As a professional manufacturer of power tool batteries, powerextra replacement batteries for power tools has reliable stability, safety and compatibility. This Powerextra professional replacement battery for Ryobi is guaranteed to have a prolonged battery longevity, more practical recharge-ability and more user-friendly design. This 12V Replacement Battery for Ryobi is completely compatible with RYOBI OEM products.
Product Details
Battery Capacity: 2000mAh
Battery Voltage: 12V
Battery Type: High quality Samsung 18650 Lithium battery cells
Color: Black
Condition: Brand New High Quality
Replacement Part Numbers:
Ryobi 12V Lithium Battery
Compatible Models:
Compatible with Ryobi 130503001, 130503005, BPL-1220, CB120L
Battery Maintenance
1.Always remove battery pack form your tool when you need to assemble parts, make adjustments, clean the battery or plan to store the battery for a long time.
2.If you don't plan to use the Power Tool Battery for a month or more, store it in a clean, dry, cool place away from heat and metal objects. Ni-Cd, Ni-MH and Li-ion batteries will self-discharge during storage; remember to recharge the batteries before use.
3.Do not leave the battery dormant for long periods of time. We recommend using the battery at least once every two to three weeks.