Product Description
Outstanding Features:
— Adjustable strap will fit any dog size from 15 to 120 lbs (7 to 54 kg).
— Padded soft washable material ensures comfortable wearing for your pet dog.
— Have this dog hardness to capture the world from the dog to satisfy your curiosity.
— Two mounting positions( back and chest): adjust the angle and direction for various perspectives.
— Camera hanging belt ensures the stability and safety of the camera as well as easy mounting and removing from the dog.
Brand-new Design
100% brand new, high quality user-friendly practical design dog belt for mount for GoPro Hero 4 3+ 3 2 cameras.
Something Fantastic for Your Pets
Get to know more about the world from your pet's view angle by using this belt mount together with your GoPro camera. This will satisfy your curiosity about what and how pets will experience in their daily life.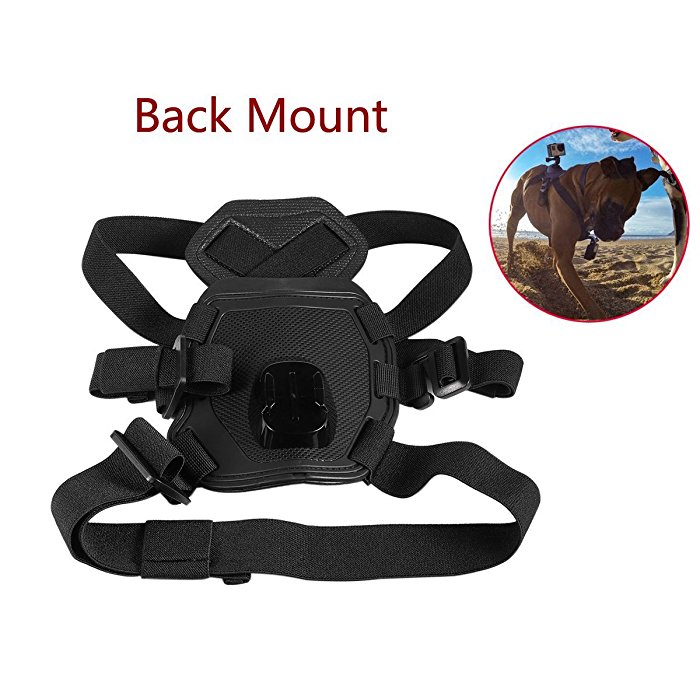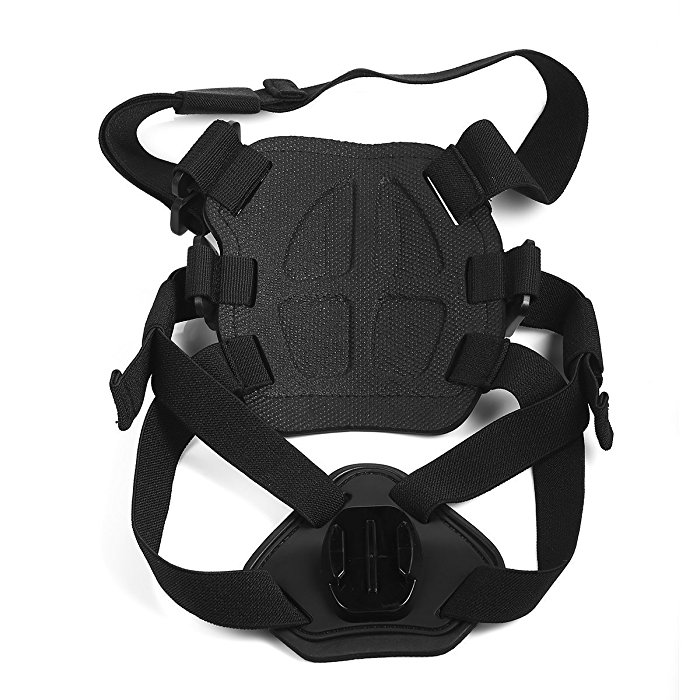 Product Specification:
Package Size: 2.8 x 5.8 x 6.1 inches
Shipping Weight: 5.6 ounces
Suitable Dog Size: from 15 pounds to 120 pounds (7 kg to 54 kilograms)
Premium Material:
Made from soft and hydrophilic material, the belt mount is very washable and comfortable.
You can rest assured that your dog can freely enjoy playing. No need to worry that the belt mount will get dirty.
How to Use
● The chest straps can be used by 2 positions.
● Fixed in the chest: The camera will clearly capture your pet's activities in detail, such as chewing bones, biting toys and sniffing.
● Fixed on the back, The camera will capture a wide-range picture for you, such as your pet's jumping, running around and fetching toys from distance.
Compatible Cameras:
Gopro HD, Hero 4, Hero 3+, Hero3, Hero 2, Hero HD, GoPro Camera,SJ4000, SJ5000
Package Content:
1x Adjustable Dog Chest Strap Belt Strap Mount For Camera Gopro Hero 2 3 3+ 4 (Camera is NOT included)
Warranty Policy:
● The brand new high-quality replacement batteries are totally guranteed of real specification.
● Free Exchange against man-made damage from date of purchase & 30 days' refund unconditionally for every purchase from Powerextra.
● Professional technical support, efficient and timely satisfactory customer service around the clock.