Product Description
Outstanding Features:
— Designed for DJI Mavic Pro Drone, with EVA foam to ensure the best protection for your quadcopter.
— Made of durable ABS+EVA materials, the waterproof hard carrying case works as an ideal travel companion on the go with great environment resistance.
— Travel-friendly portable size: 34*32*12cm (13.39*12.6*4.72 ines), allows you to easily store it in your backpack or luggage case. Carry this drone set carrying case around without any hassle on plane, by boat, under water adventures, cycling and other outings.
— Conveniences in storing and carrying all your DJI Mavic Pro Drone stuff: the drone, remote control, extra batteries, propellers and more.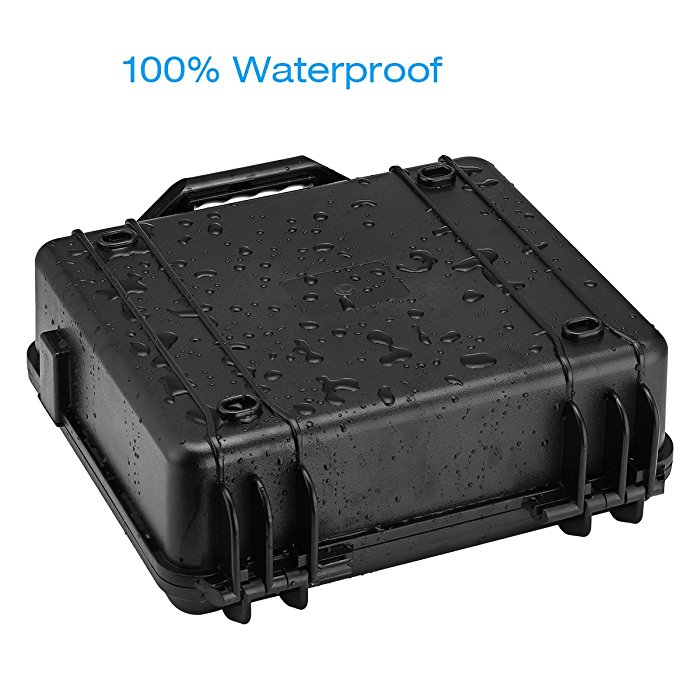 Powerextra specializes in digital camera batteries, flight batteries, power tool batteries and photographic accessories on Amazon. We always try our best to provide customers with good-quality products, affordable prices, satisfying services and a happy shopping experience.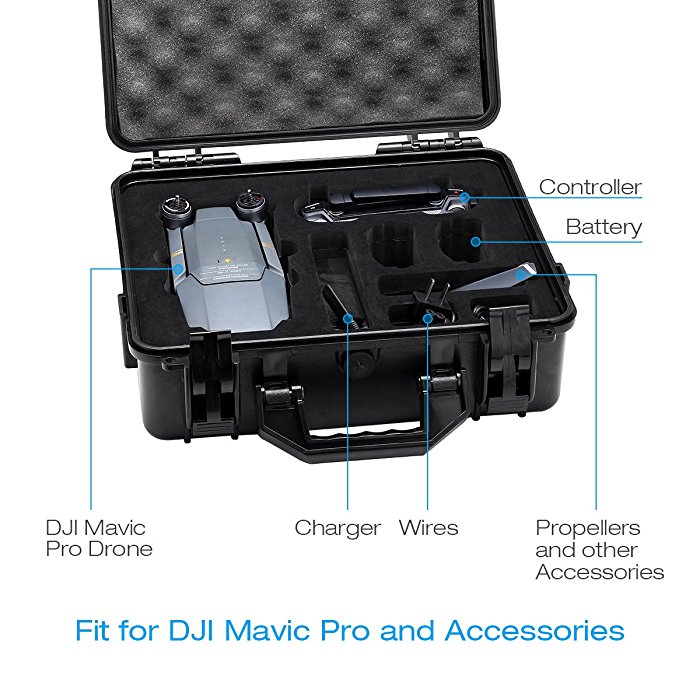 Waterproof Carrying Case Advantages
1. Well-made Case with Reliable Materials: Made of durable ABS+EVA materials, this waterproof IJI Mavic Pro Drone carrying case is a perfect solution to store and carry the drone and its accessories on the go.
2. Good Layout: the customized foam inside provides a perfectly fit place for all the accessories to store securely, right in place, preventing any mess or damage caused by loosened accessories.
3. Well-organized and Space-saving Design: the case is still a compact and portable carry-on case even thought it's able to store so many accessories thanks to the simplified design.
Specifications:
Commodity materials: ABS shell +EVA foam
Dimensions: 34*32*12cm (13.39*12.6*4.72 ines)
Weight: 2.1kg (4.63 lb)
Compatible Models:
Fit for DJI Mavic Pro and Accessories such as batteries, charger, remote control, propellers and so on.
Package Content:
1 x backpack
Warranty Policy:
● The brand new high-quality replacement batteries are totally guranteed of real specification.
● Free Exchange against man-made damage from date of purchase & 30 days' refund unconditionally for every purchase from Powerextra.
● Professional technical support, efficient and timely satisfactory customer service around the clock.