Product Description
Outstanding Features:
— Upgraded Li-ion rechargeable battery 7.4V 2600mAh 19.2Wh, ultra-high capacity replacement battery for Canon LP-E6 /LP-E6N.
— Dual USB Charger-Input: 5V 2A; Output:4.2V 800mA*2; Charges two LP-E6 batteries simultaneously, comes with a Micro USB cable.
— Fully decoded batteries: Clearly show battery level in camera LCD; can be charged by original charger.
— The charger has smart LED indicators showing detailed charging status. The compact and highly portable charger is an ideal companion to your camera batteries on the go.
— Includes: 1 Dual USB Charger, 1 Micro USB Cable and 2 Pack Replacement Canon LP-E6 Batteries.
Fully Tested & Verified Batteries
As a professional manufacturer of digital batteries, Powerextra focuses on the stability, safety and compatibility of replacement batteries. Powerextra batteries enjoy a good reputation and remarkable sales on account of premium manufacturing materials, demanding tests and reliable product verfitication. All strict production processes ensure complete compatibility with OEM products.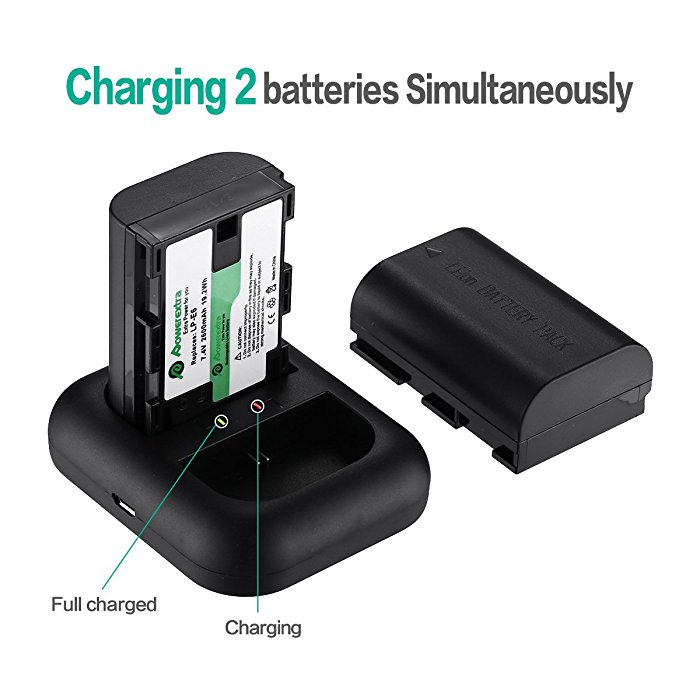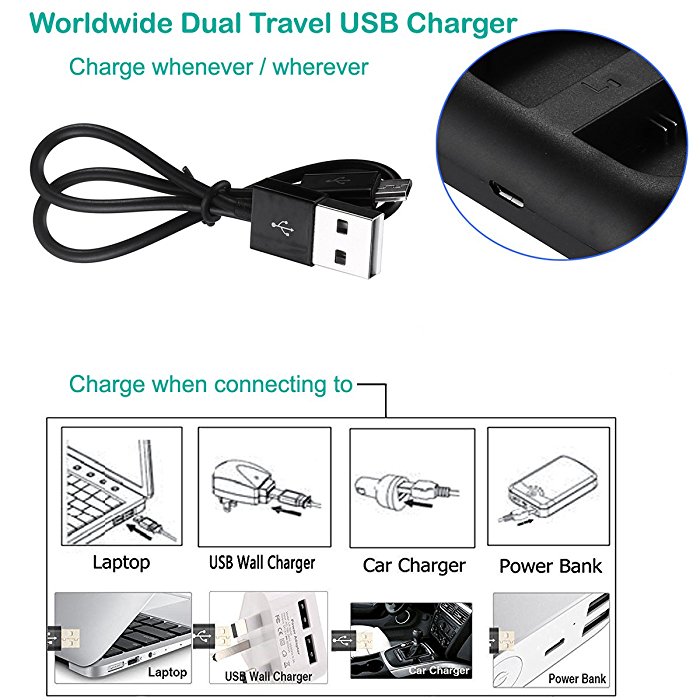 Compatible Cameras:
Canon EOS 5D Mark II
Canon EOS 5D Mark III
Canon EOS 5DS
Canon EOS 5DS R
Canon EOS 6D
Canon EOS 7D
Canon EOS 7D Mark II
Canon EOS 60D
Canon EOS 60Da
Canon EOS 70D
Canon XC10
Batteries Replacements: Canon LP-E6, LP-E6N
Charger Replacements: Canon LC-E6, LC-E6E, CBC-E6.
Package Contents:
2 x Replacement Canon LP-E6 battery
1 x Dual USB Charger
1 x Micro USB cable
Warranty Policy:
● The brand new high-quality replacement batteries are totally guranteed of real specification.
● Free Exchange against man-made damage from date of purchase & 30 days' refund unconditionally for every purchase from Powerextra.
● Professional technical support, efficient and timely satisfactory customer service around the clock.