Product Description
Outstanding Features:
— Dual charger fully charges 1 or 2 DJI Osmo intelligent batteries HB01-522365.
— Input: DC 5V/2.4A; Output: 5V/0.35A when charging two batteries and 5V/0.7A when charging single battery.
— Smart charging prevents battery from overcharging; RED LED indicates charging and when complete, it will turn GREEN.
— Metal contacts, good abrasion resistance, not easy to rust.
— 24 Hours friendly customer service, 30 Days money-back guarantee and 1 Year Warranty!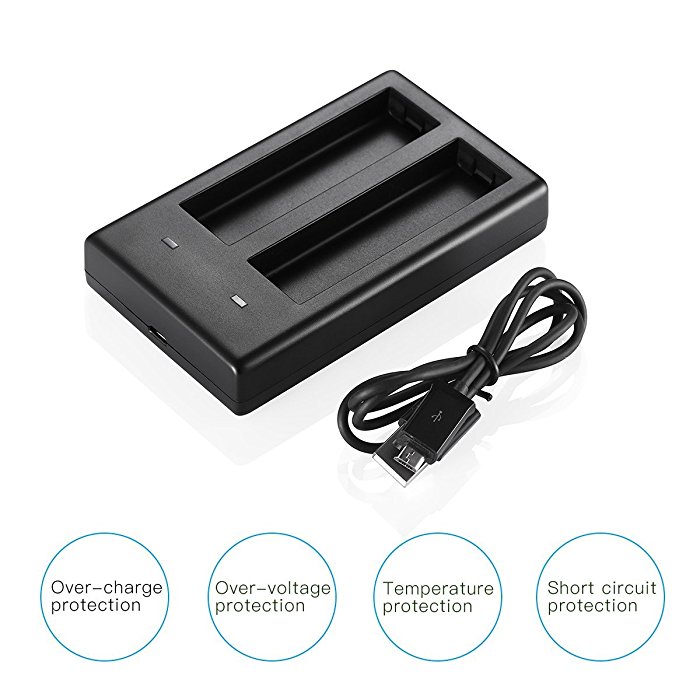 Powerextra is specialized in manufacturing power tool batteries, digital batteries and chargers, and related accessories.Powerextra is one of top selling brands for replacement batteries at Amazon.Powerextra products are made of the highest quality materials by CE certification. They are tested by manufacturer to match OEM products.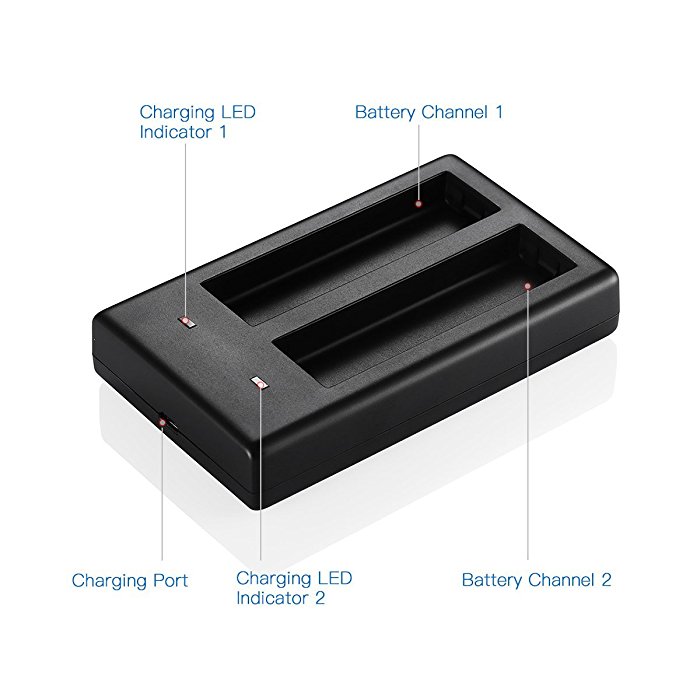 Product Specification
Input: DC 5V/2.4A
Output: 5V/0.35A when charging 2 batteries
5V/0.7A when charging single battery
Weight: approx.71g
Dimensions: 115x70x20.5mm
Package Content:
1 x Powerextra Intelligent Battery Charger
1 x USB cable
1 x Mannal User
Warranty Policy:
● The brand new high-quality replacement batteries are totally guranteed of real specification.
● Free Exchange against man-made damage from date of purchase & 30 days' refund unconditionally for every purchase from Powerextra.
● Professional technical support, efficient and timely satisfactory customer service around the clock.