Product Description
2 Pack Cordless Drill Li-ion Battery for Replacing Black and Decker LBXR36 Battery
Black & Decker Power Tool Batteries:
This Powerextra replacement battery for Black & Decker drill can perfectly replace Black & Decker LBX2040 LBX36.
It's fully compatible with all Black & Decker 40 Volts cordless tools.
The cordless drill replacement battery has real capacity 2000mAh, 40 volts max voltage rating.
The cordless drill Li-ion battery is made up of quality LG lithium battery cells.
The rechargeable battery can be recharged conveniently with no memory effect.
Product Specification:
Battery Capacity: 2000mAh
Battery Voltage: 40V
Battery Type: Premium LG Lithium Cells
Color: Black
Condition: Brand New High Quality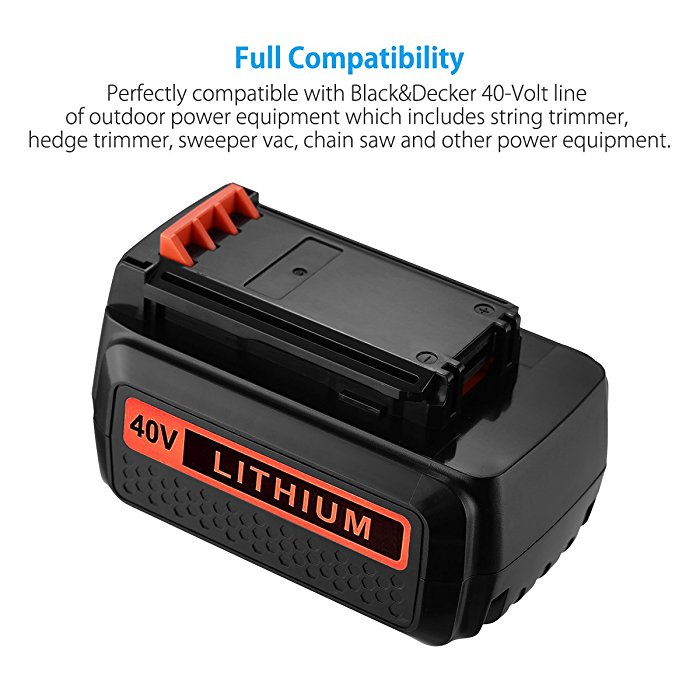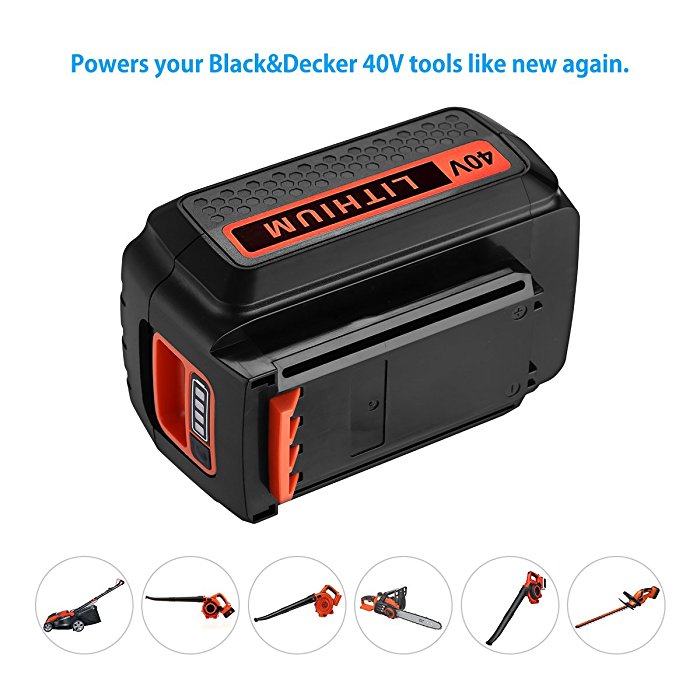 Powerextra Drill Batteries Replacement:
Powerextra is rich in the research and development of a great variety of cordless drill batteries replacement for world's well-known power tool brands. This replacement battery for Black and Decker drill is specially made to replace 40 volts Black & Decker BL2040 battery. It's rubostly built with quality first-rate LG lithium battery cells which offers high power and long battery life. The integared Micro chip inside the battery will effectively prevent overload, over discharge, short circuit for battery protection.
Compatible Models:
This LBX2040 battery is compatible with the 40-Volt line of outdoor power equipment which includes string trimmer, hedge trimmer, sweeper vac, chain saw and other power equipment.
Replacement Part Numbers:
Black & Decker LBX2040, LBXR36
Package Includes & Warranty Policy:
Package Contents:
2 * Powerextra 40V 2000mAh Cordless Drill Li-ion Battery for Replacing Black and Decker LBXR36 Battery
1 pair of gloves for protecting your hands while using the tools.
1 * Voltage tester pen
Battery Maintenance:
1. Remove the replacement battery from the drill when you don't use it.
2. Remove the replacement battery from the drill when you attempt to assemble parts or make adjustment.
3. Remove the replacement battery from the drill when you plan to clean your drill.
4. When the battery is not in use, keep it in a cool, dry, safe place.
5. Do not leave the battery dormant for a long time. Using it once every 2 to 3 weeks is strongly recommended.