Product Description
5Pcs 680mAh Spare Battery for Syma X5C X5SW X5SC-1 Quadcopter Drone
Rechargeable Syma Drone Batteries and Charger:
These 5 pieces of 3.7V 680mAh rechargeable LiPo batteries are safe and powerful battery packs for Syma series drone quadcopters.
These are professional replacement batteries for Syma X5 X5C X5SW X5SC-1 CX-3W CX-31 UDI45 quadcopters.
The quick release LiPo batteries can be used right out of package without the need for modification.
The battery charger is able to charge 5 batteries at the same time due to the 5 charging ports.
The charger charges batteries safely and efficiently with protection against overcharge, over discharge and short circuit.
LED Status:
Red Lights on: currently charging
Red Lights off: charging completed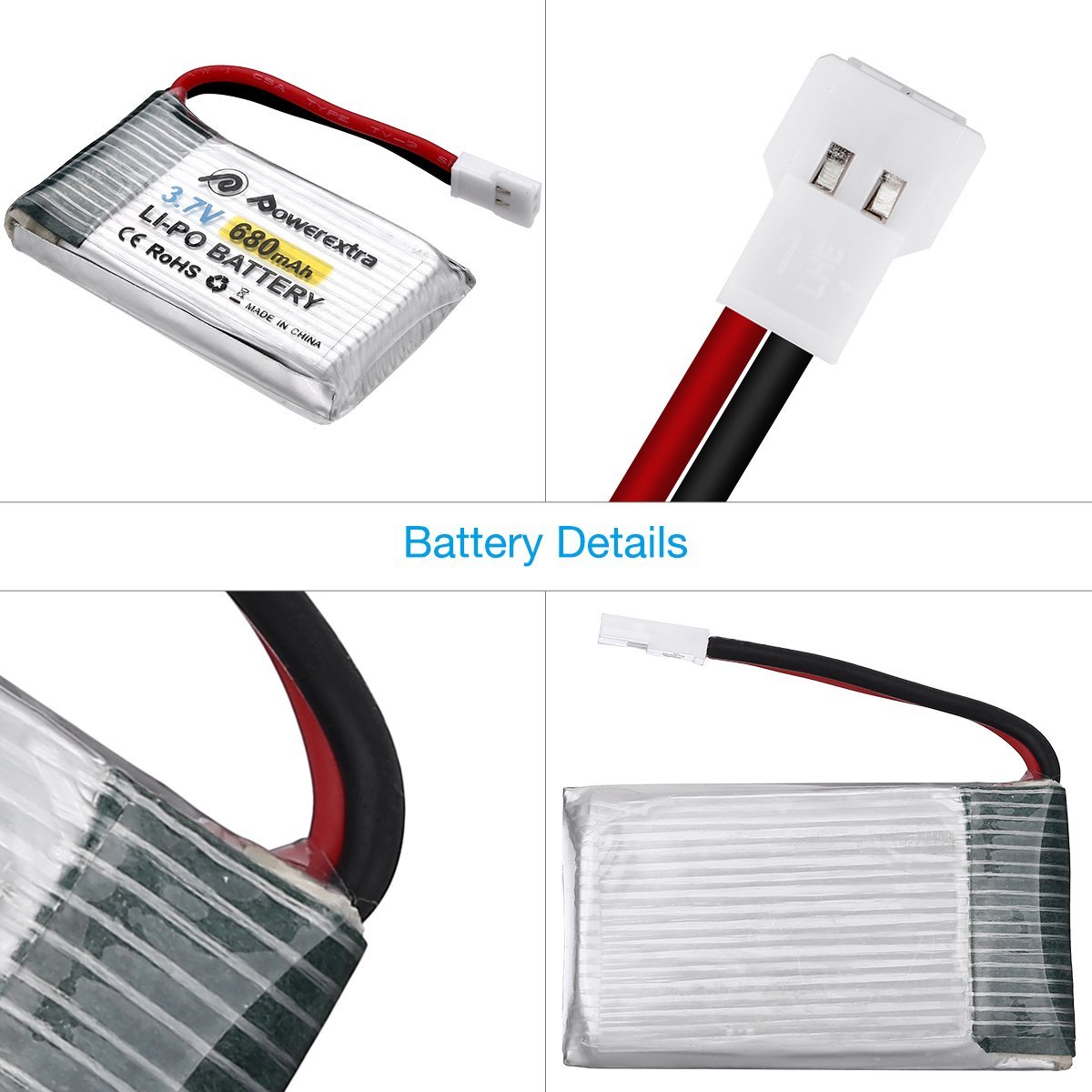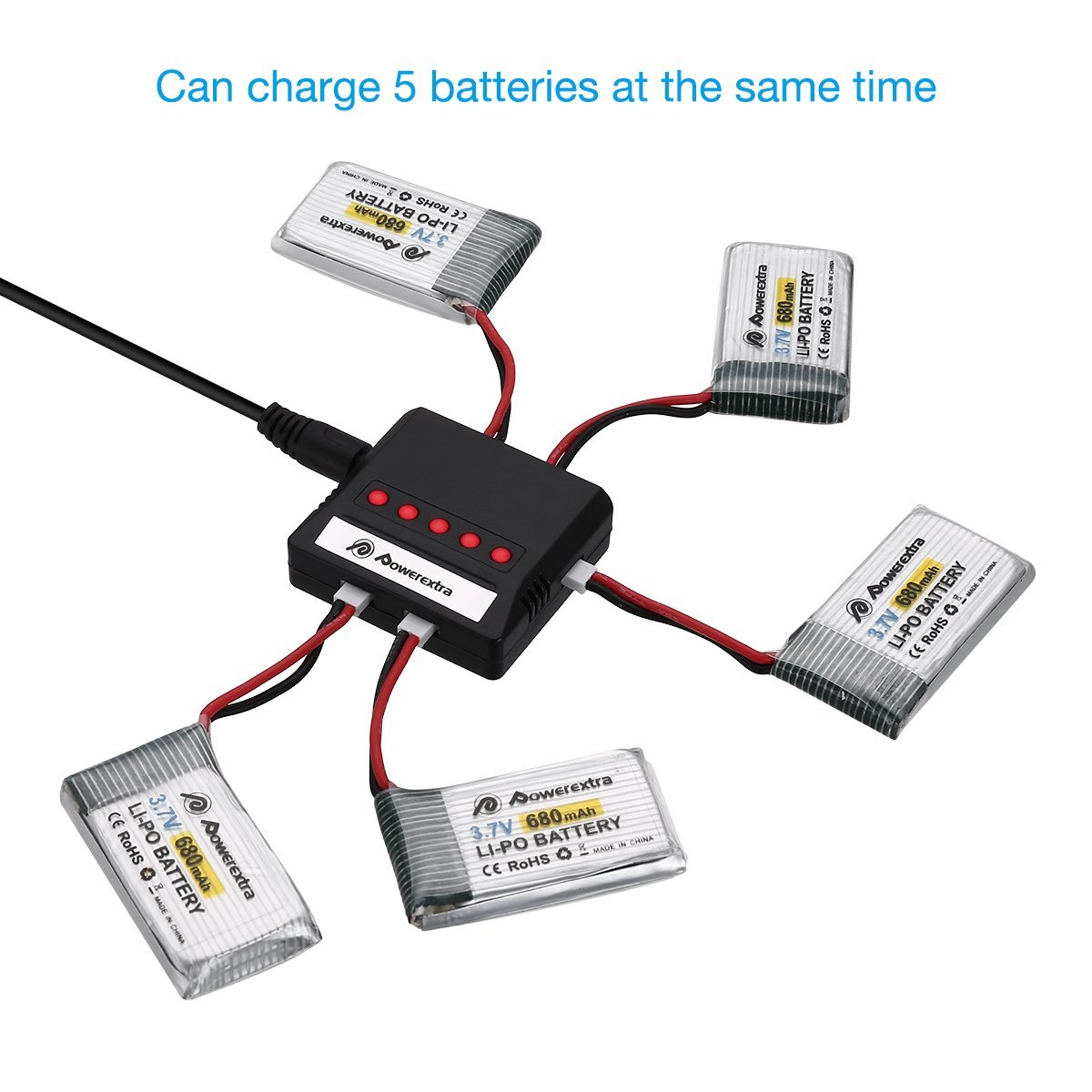 Battery Specification:
Capacity: 680mAh
Voltage: 3.7V
Single Battery Weight: 0.68oz
Single Battery Size: 0.31 * 0.98 * 1.65 inches
Charger Specifications:
Input: DC 5V
Output: DC 4.2V
Size: 1.65 x 1.5 x 0.51 inches
Weight: 0.45oz (not including wires and package)
Compatible with most Molex Plug RC Helicopter & Airplane 1S Batteries.
5-Port Intelligent Charger for 3.7V Lithium RC Batteries:
Charge 5 batteries at a time.
Overcharge protection
Short-circuit protection
Lightweight design and user-friendly charger
Compatible Models
Syma X5, X5C, X5SC, X5C-1,X5SW and Cheerson CX-30W
Package Contents:
5 x 3.7V 680mAh LiPO rechargeable spare battery for Syma X5C, X5SW
1 x 5-Port Charger
Warranty Policy:
● The brand new high-quality replacement batteries are totally guranteed of real specification.
● Free Exchange against man-made damage from date of purchase & 30 days' refund unconditionally for every purchase from Powerextra.
● Professional technical support, efficient and timely satisfactory customer service around the clock.