Product Description
Outstanding Features:
— Brand New, Li-ion battery cell, safer and longer run time; 20 Volts; Full Real Capacity 2000 mAh, 40Wh.
— Replacement Battery for Worx Battery WA3520; Works with chargers WA3847 quick charger and WA3732 charger.
— Perfectly Compatible with WG151, WG151.5, WG155, WG155.5, WG251, WG251.5, WG255, WG540, WG540.5, WG890, WG891.
— Premium Lithium battery cells can be charged freely without memory effect.
— Integrated microchip prevents overcharging for better battery life.
— Powerextra products are CE certified and fully tested by manufacturer to match OEM products.
Replacement Battery Pack: WA3525
Replacement Charger Models: WA3847,WA3732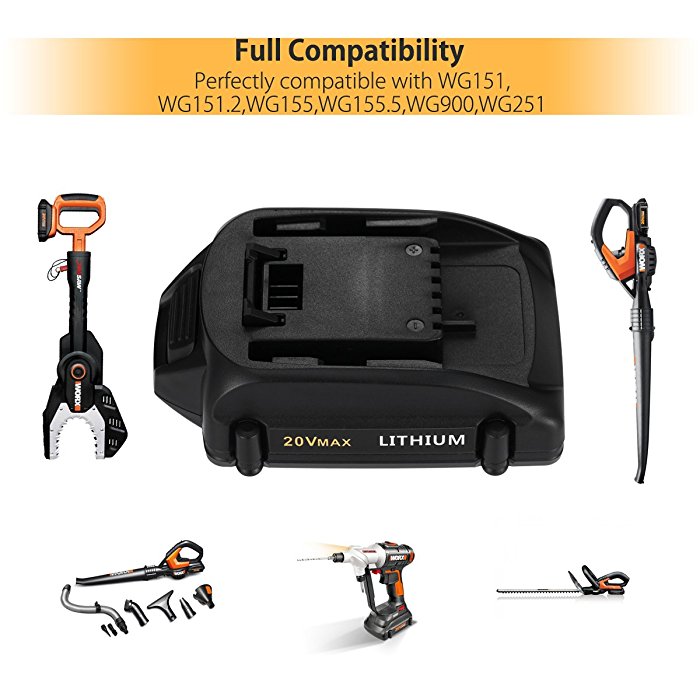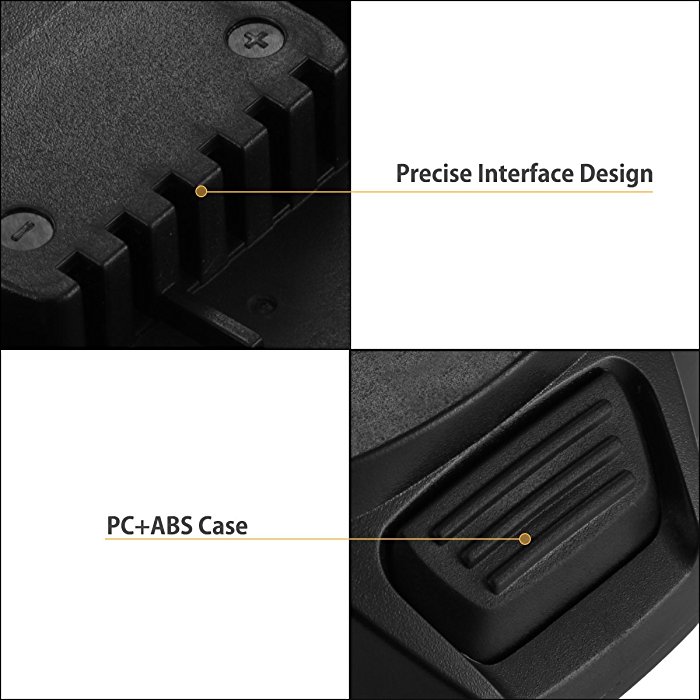 Compatible Models  & Product Specification:
Compatible Models:
WORX WG151, WG151.5, WG155, WG155.5, WG251, WG251.5, WG255, WG540, WG540.5, WG890, WG891
Product Details:
Battery Capacity: 2000mAh
Battery Voltage: 20V
Battery Type: Lithium
Weight: 2.1lb
Color: Black
Condition: Brand New High Quality
Professional Replacement Battery for WORX:
Powerextra is specialized in manufacturing various power tool batteries. Being one of the top selling brands in the field of power tool replacement batteries in Amazon, Powerextra batteries always enjoy good reputation by highly strict testing and official verification,high quality materials, practical designs, together with excellent customer service and OEM product standards.
Package Includes & Warranty Policy:
Package Contents:
1 * 20V Powerextra 2000mah Lithium Replacement Battery for WORX WG151
1 pair of gloves for protecting your hands while using the tools.
Battery Maintenance:
1.Always remove battery pack form your tool when you are assembling parts, making adjustments, cleaning, or when you leave the battery not in use for a long time.
2.If you don't plan to use the Power Tool Battery for a month or more, store it in a clean, dry and cool place away from heat and metal objects. Ni-Cd, Ni-MH and Li-ion batteries will self-discharge during storage; remember to recharge the batteries before use.
3.Do not leave the battery dormant for long periods of time. We recommend using the battery at least once every two to three weeks.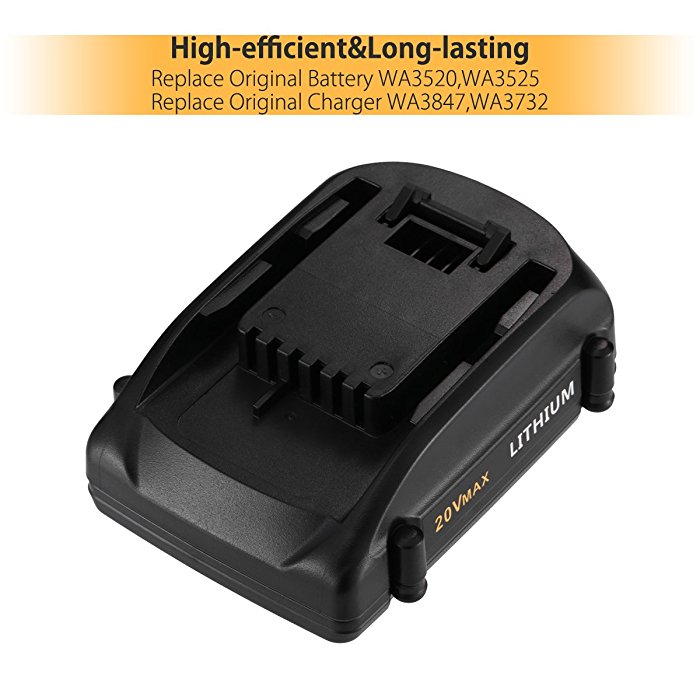 Warranty Policy:The brand new high-quality replacement batteries are totally guranteed of real specification; Free Exchange against man-made damage from date of purchase & 30 days' refund unconditionally for every purchase from Powerextra; Professional technical support, efficient and timely satisfactory customer service around the clock.