Product Description
Outstanding Features:
— Package includes 2 batteries for Olympus BLH-1 and Olympus EM1 MARK II cameras.
— This professional replacement battery for Olympus features 7.4V, 2000mAh high capacity for longer battery life.
— The battery is fully compatible with Olympus BLH-1 and Olympus EM1 MARK II cameras.
— The superior quality cells are well engineered with full protection against overcharge, over discharge, over voltage and short circuit issues.
— The battery can be conveniently charged and discharged without memory effect or any degenerative effects.
Reliable Compatibility:
Powerextra replacement battery for Olympus BLH-1 is professionally manufactured to be a dedicated replacement battery strictly in accordance to the technical specification of Olympus BLH-1's original battery. It guarantees perfect compatibility and high performance as a reliable replacement battery.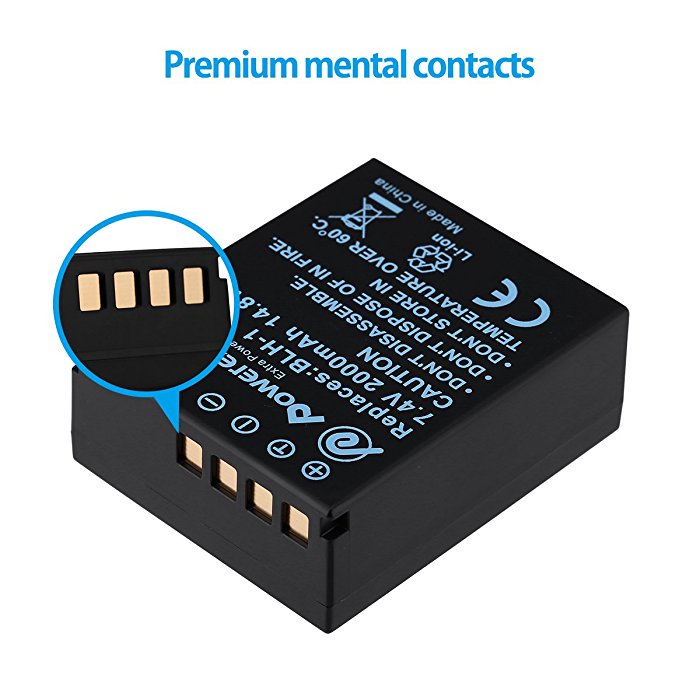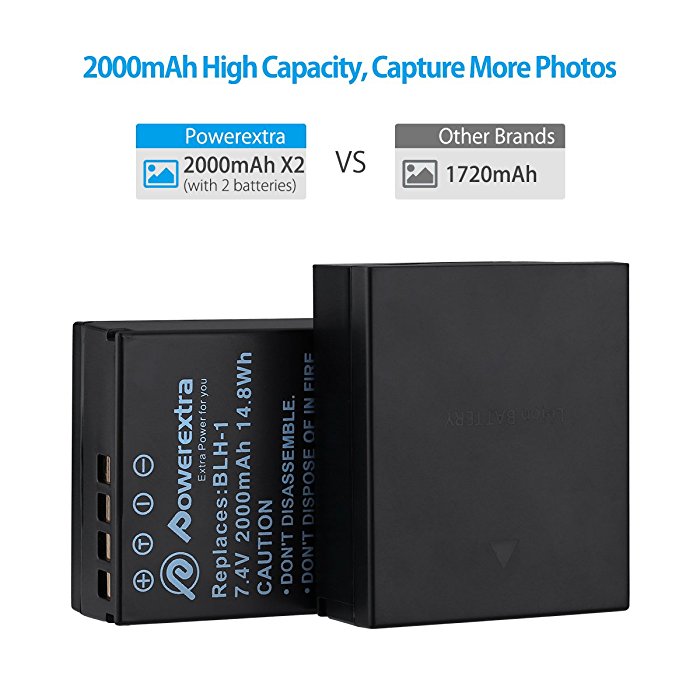 Trustworthy Quality & Compatible Model & Product Specification:
As a professional manufacturer of digital batteries, Powerextra focuses on the stability, safety and compatibility of replacement batteries. This replacement battery for Olympus BLH-1 is fully tested and verified to function perfectly and last long.
Replacement for Camera Battery:
Olympus BLH-1
Compatible Model:
Olympus EM1 MARK II
Product Details:
Battery Volt: 7.4V
Battery Capacity: 2000mAh
Battery Type: Li-ion
Package Includes:
2 x 2000mAh Li-ion Replacement Battery for Olympus EM1 MARK II
1 x Free Microfiber Cleaning Cloth
Warranty Policy:
● The brand new high-quality replacement batteries are totally guranteed of real specification.
● Free Exchange against man-made damage from date of purchase & 30 days' refund unconditionally for every purchase from Powerextra.
● Professional technical support, efficient and timely satisfactory customer service around the clock.