产品描述
Black & Decker Rechargeable Batteries:
This Powerextra 18V replacement battery comes in 2 packs.
It's made up of quality Ni-CD battery cells for high efficiency.
The replacement battery for Black & Decker has 2000mAh capacity for great battery power.
The replacement battery has the same function and performance as the original Black & Decker battery.
It can be freely charged at a rapid speed with no memory effect.
You can have powerful batteries with long battery life for your power tools thanks to the batteries' self protection.
The battery packs come with a pair of protective gloves for using your power tools safely.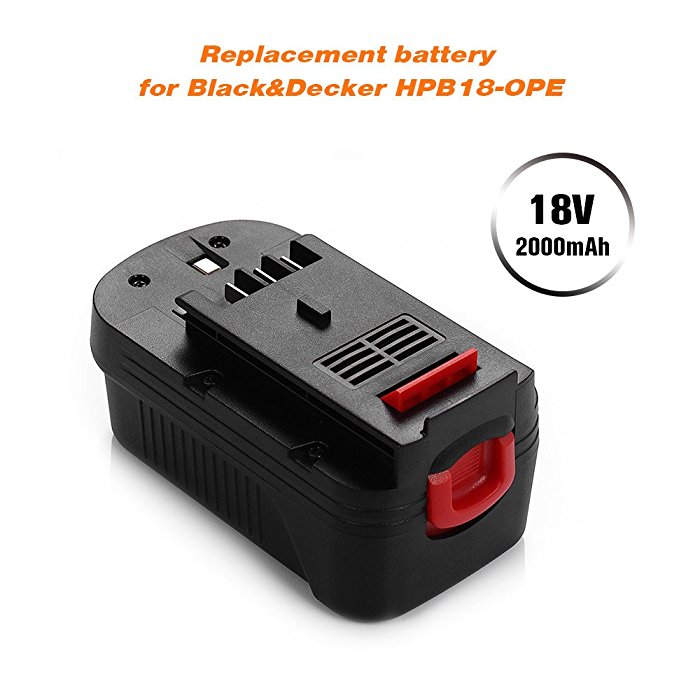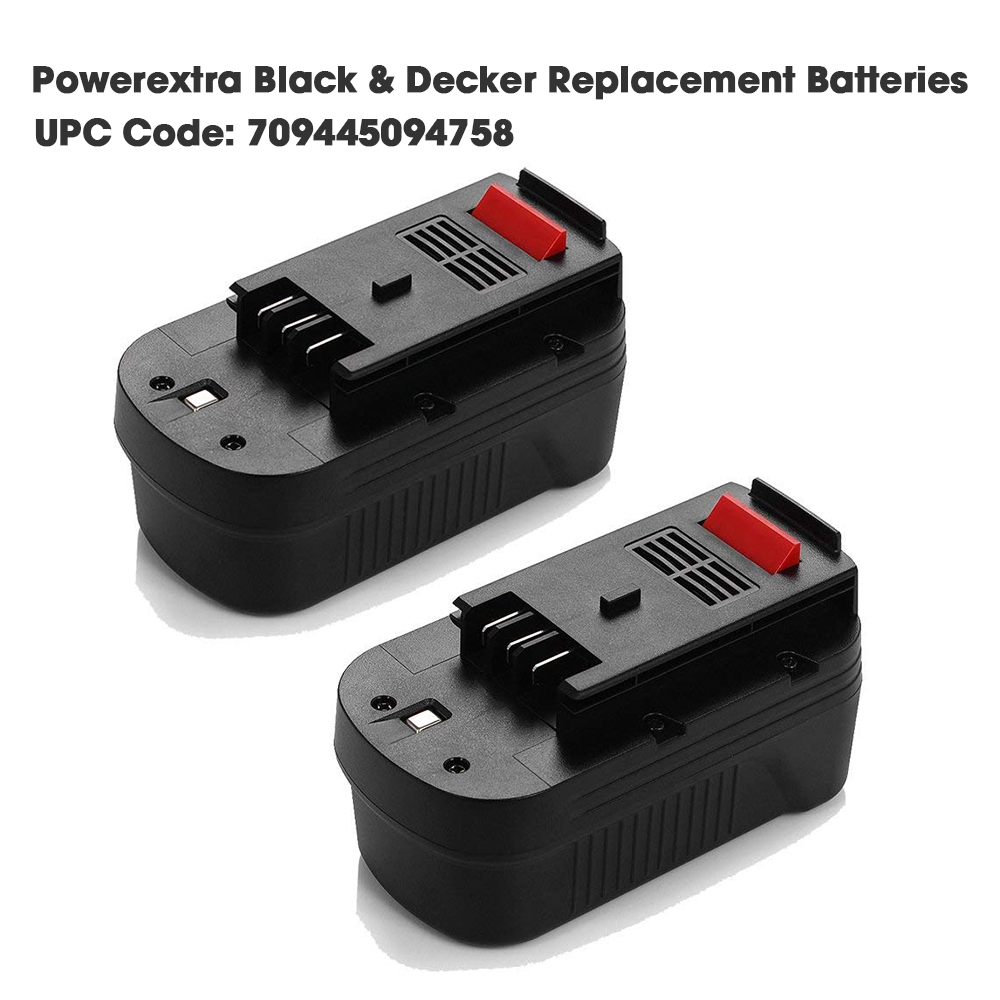 CE Certified Quality & Compatibility:
These 2-pack replacement batteries can work for many Black & Decker cordless power tools, such as drills, drivers, circular saws, lawn mower, string trimmers etc. The 18V batteries are specially designed for Black & Decker A1718 A18NH HPB18 HPB18-OPE. Powerextra Black & Decker power tool replacement batteries have CE certificate for the quality and performance. They fully meet the standards of OEM Black & Decker power tools.
Compatible Black & Decker Models:
HP188F2B. HP188F3B, HP188F3K, HP188F4BK, HPD1800, HPD18K-2, HPG1800, HPG18K-2, NHT518, NPP2018, NPT3118, NS118, NST1810, NST2018, NST2118, PS182KB, PS18K2, SS18, XTC183BK, XTC18BK, FS1800CS, FX1800D, FS1800D-2, FS1800ID, FS1800JS, FS1800RS, FS1802D, FS1802S, FS1806CSL, FS18CS, FS18HV, FS18ID, FS18PS, FS18PSK, FS18RS, FSL18
Replacement Part Numbers:
Black & Decker GLC2500, NHT518, NPP2018, NPT3118, NS118, NSW18, SS18, BLACK & DECKER BDGL, CCS, CD, CDC, EPC, HP, HPD, HPG, NST.
Replacement Battery Specification:
Battery Type: Ni-CD Battery
Voltage: 18V
Capacity: 2000mAh
Power: 36Wh
Condition: Brand New
Color: Black & Red
Package:
2-Pack 18V 2000mAh Replacement Batteries
1 Pair of Protective Gloves for Using Power Tools