Product Description
10C 3S LiPo Battery Pack for Yuneec:
The quality Lithium Polymer battery is rated at 11.1V 70Wh, 6300mAh for high power.
The high-performance LiPo battery pack features continuous discharge current 50.4A.
The professional LiPo battery has reliable quality with CE certification.
The 10C 3S LiPo battery works perfectly for Yuneec Typhoon Q500, Q500+, Q500 4K, Typhoon G quadcopters and Q500 charger.
The battery has great protection from overload, over discharge and short circuit.
Package Contents:
2 x Powerextra 11.1V 6300mAh High Performance Battery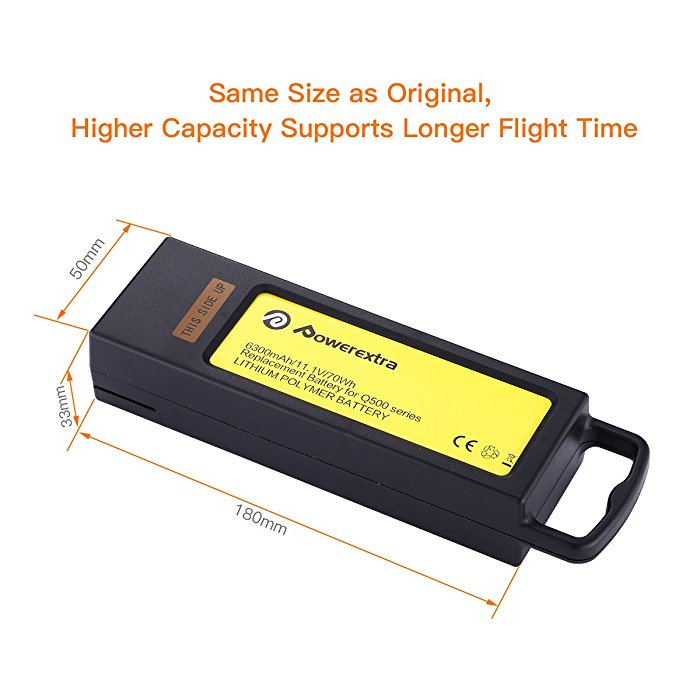 As a professional manufacturer of digital batteries, Powerextra focuses on the stability, safety and compatibility of replacement batteries. Powerextra batteries enjoy a good reputation and remarkable sales on account of premium manufacturing materials, demanding tests and reliable product verfitication. All strict production processes ensure complete compatibility with OEM products.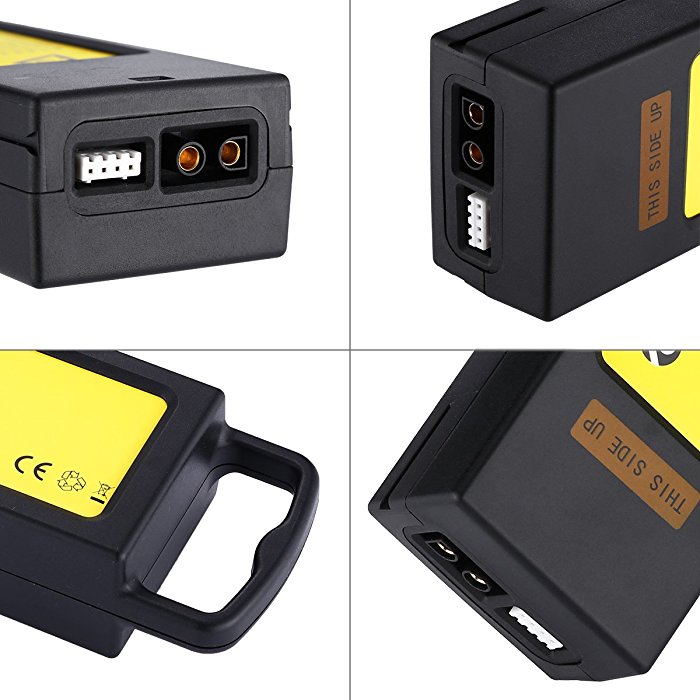 Product Specification
Battery Type: Lithium Polymer (LiPO Battery)
Volts: 11.1V
Capacity: 6300mAh
Watt Hours: 70
Cell Count: 3S
Cell Configuration: 3S1P
Continuous Discharge: 50.4A
Dimensions: 179.5 x 50.5 x 33.5 mm / 7.1 x 1.9 x 1.3 in
Weight:14.8 oz (420 g)
Energy Density: 167 WH/KG
LiPo Drone Battery 6300mAh:
These 2-pack Powerextra 11.1 volts 6300mAh high capacity 10C 3S LiPo battery packs are designed for Yuneec Typhoon Q500, Q500+, Q500 4K, Typhoon G Drones. The batteries are powerful and safe. 6300mAh high capacity allows you to enjoy longer flight time. The battery has long battery life thanks to its fail-safe built in circuitry that protects overload, over discharge and short circuit.