Product Description
Craftsman Cordless Drill Battery:
This cordless power toll battery, 19.2 volts, 4000mAh, perfectly replaces Craftsman 19.2 Volts C3 XCP,11910 PP2030 11374 935706 11375 130285003 C3 11375 130285003.
Made up of quality Lithium battery cells, the replacement battery has stable performance and long run-time to offer.
The Lithium battery has a 4000mAh high capacity which is about 3 times as high as a Ni-CD replacement battery.
The 19.2 Volt Craftsman drill battery completely meets OEM Craftsman Drill/Driver Kit standards.
The battery is designed to be sturdy, compact and portable for easy installation for your Graftsman power tools.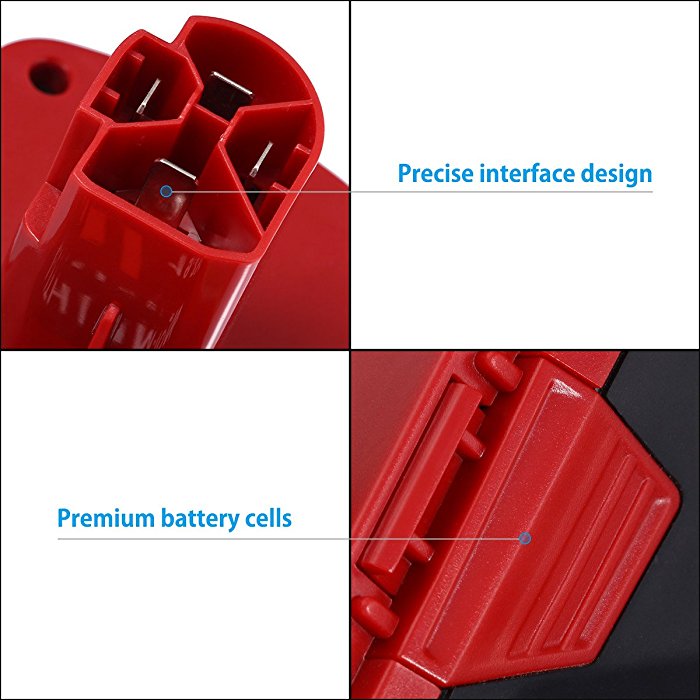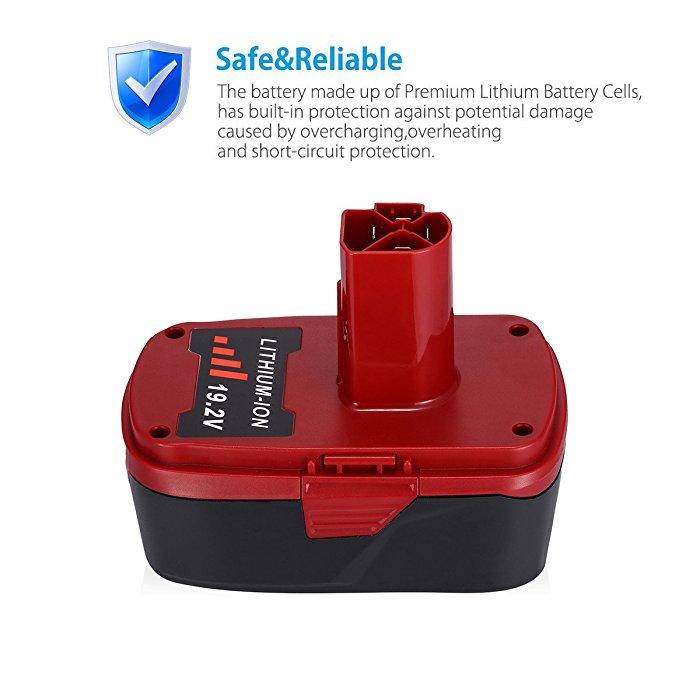 Battery Specification & Advantages :
Battery Advantages:
High Efficiency: 4 X run time and 3 X cycle life compared to NiCD battery.
Quick Recharge: The battery reaches a full charge within 2 hours.
Lower Discharge: The battery keeps capacity stably for a long time.
Battery Specification:
Battery Capacity: 4000mAh
Battery Voltage: 19.2V
Battery Type: Li-ion
Condition: Brand New High Quality
Package:
1 * 4000mAh Powerextra 19.2 volt Craftsman Power Tool Battery Replacement
1 * Pair of gloves for protecting your hands while using the tools
Craftsman C3 Lithium Replacement Battery:
This Craftsmans rechargeable battery replacement is a reliable replacement for power tools with dependable quality and performance. The quality Lithium battery has CE certificate for its battery specification and compatibility. The battery can be recharged conveniently with no memory effect. It has built-in microchip for overcharge and short-circuit protection for improved battery longevity and stability.