Product Description
Replacement Battery for Craftsman Power Tools:
This rechargeable battery pack for Craftsman 315.115410 C3 is made of high quality Ni-MH battery cells.
The 19.2Volt Craftsman power tool battery has 3000mAh capacity for powerful battery energy.
The Craftsman battery replacement offers longer run-time for your power tools due to its long battery life.
It perfectly matches OEM Craftsman cordless tools and original chargers with 100% compatibility.
The CE certified quality battery pack can be charged rapidly without memory effect.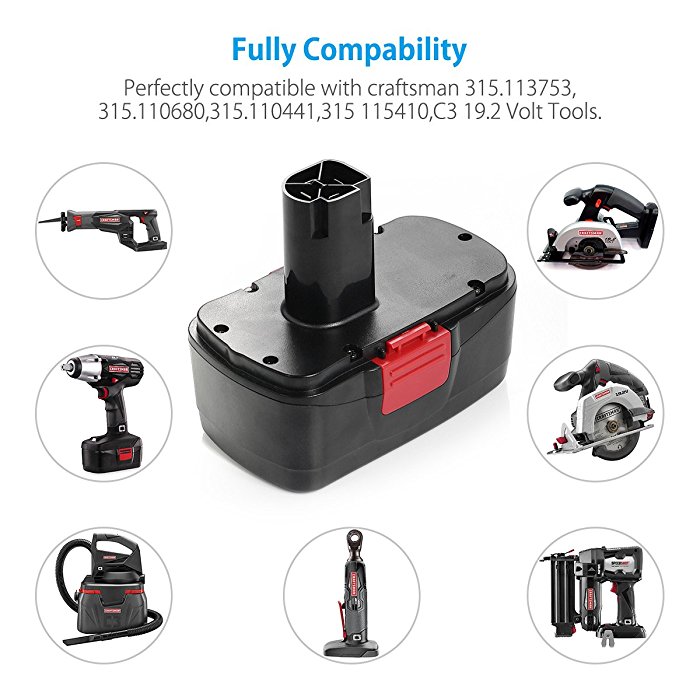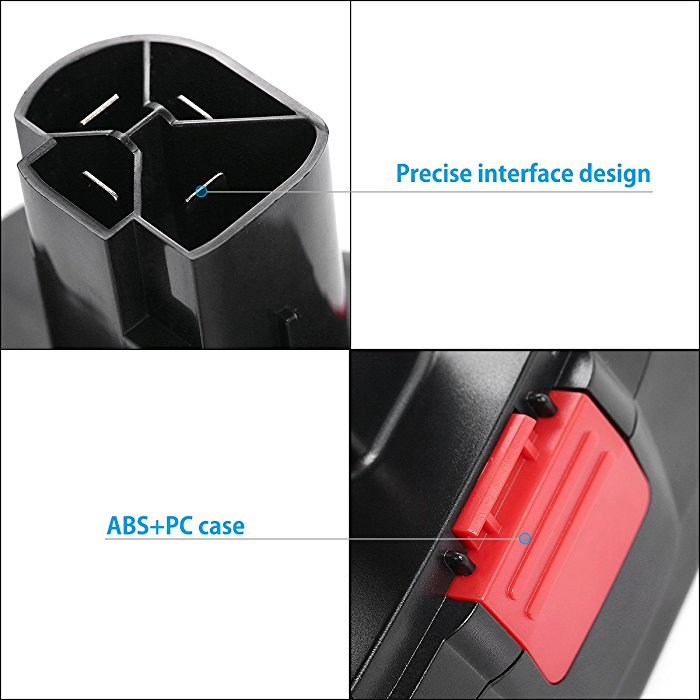 Craftsman Cordless Power Tool Battery Compatibility:
Compatible Craftsman Power Tools:
Craftsman 315.115410, C3 19.2Volt Tools 10126, 11541, 11543, 11570, 11576, 11578, 11580, 11586, 17338, 17339, CRS1000, C3 19.2V tools
Replacement OEM Part Numbers:
Craftsman 11375, 11376, 130279005, 11375, 11376, 130279003, 1323903, 1323517, 315.114480, 315.114852, 315.101540, 315.11448, 315.115410
Package:
1 3000mAh high capacity replacement battery for Craftsman Power Tools
1 pair of protective gloves for using power tools conveniently
Craftsman Battery Specification:
Battery Capacity: 3000mAh
Battery Voltage: 19.2 Volts
Battery Type: Ni-MH
Battery Power: 57.6 Wh
Part Number: Craftsman 11375, 11376
Dimensions: 4.5 x 4 x 2.5 inches
Weight: 10.1 ounces
Color: Black
Condition: Brand New High Quality