产品描述
100-240V Power Tool Battery Charger for Dewalt DCB140 DCB180 DCB181 DCB182
Battery Charger for Dewalt Batteries:
The Dewalt battery charger features wide voltage AC 100-240V, it's a professional replacement charger for 14.4V and 18V 20V Li-ion Dewalt batteries.
The charger works perfectly for Dewalt DCB140, XR DCB140-XJ, DCB141, DCB-141-XJ, DCB142, DCB142-XJ,DCB180, DCB181, DCB182.
The CE certified charger fully meets the specification and standards of OEM Dewalt cordless tool batteries.
The power tool battery charger has built-in circuit protection from overload, over heating and short-circuit. It can automatically detect improper or damaged batteries.
It has clear LED light indicators to show the charging process for batteries.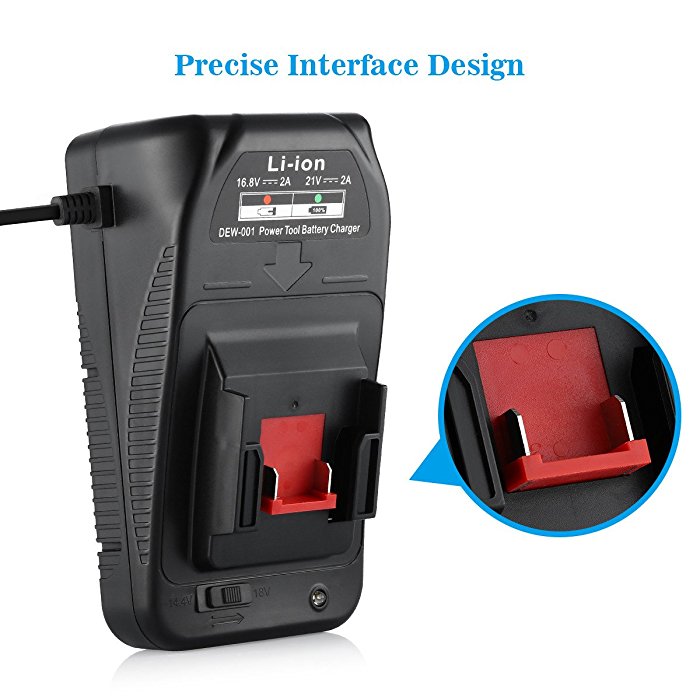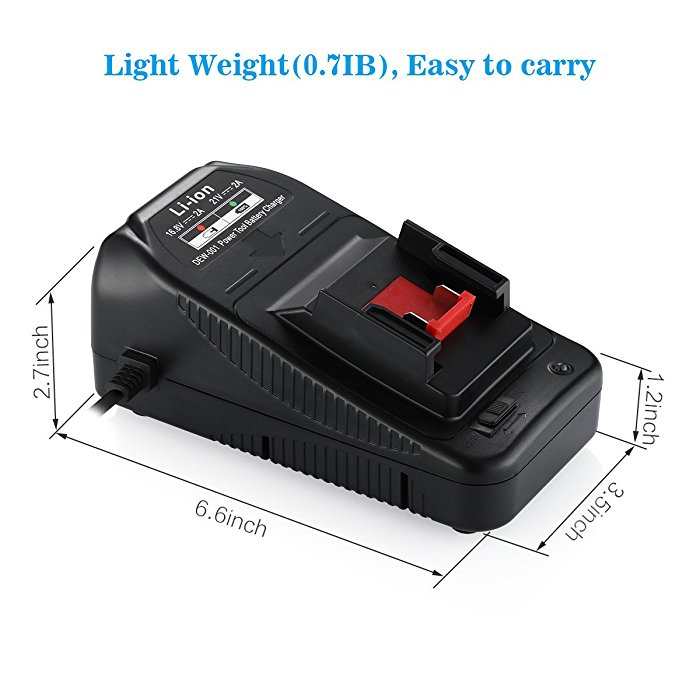 Fully Tested & Certified Battery Charger: 
Powerextra deals in a great variety of cordless power tool batteries and chargers. As one of the top selling brands in the field of power tool replacement batteries in Amazon, Powerextra batteries and chargers enjoy good reception by highly strict testing and official certification. High quality materials, practical designs, together with excellent performance guarantee CE certification and OEM product standards.
Product Details:
Input: 100-240V AC 50-60HZ
Output1: 16.8V/2A(for Dewalt 14.4V Li-ion battery)
Output2: 21V/2A(for Dewalt 18V Li-ion battery)
Product Weight: 320g/11.28oz
Compatible Models:
CL3.C18S, DCD740, DCD740B, DCD771, DCD776, DCD780, DCD780B, DCD780C2,DCD780L2, DCD785, DCD785C2, DCD785L2,DCD790, DCD790D2, DCD795, DCD980L2,DCD980M2, DCD985, DCD985B, DCD985L2,DCD985M2, DCD995, DCF620, DCF880, DCF880C1-JP, DCF880HL2, DCF880HM2,DCF880L2, DCF880M2, DCF883B, DCF883L2,DCF83M2, DCF885, DCF885B, DCF885C2, DCF885L2, DCF885M2, DCF886, DCF886D2, DCF886M2, DCF889, DCF889HL2, DCF889HM2,DCF889L2, DCF889M2, DCF895, DCF895B,DCF895C2, DCF895D2, DCF895L2, DCF895M2,DCF899, DCG412, DCG412B, DCG412L2,DCH213, DCH253, DCH273, DCL040, DCN690,DCS331, DCS331B, DCS331L2, DCS331N,DCS355, DCS380, DCS380B, DCS380L1, DCS381, DCS391, DCS391B, DCS391L1, DCS393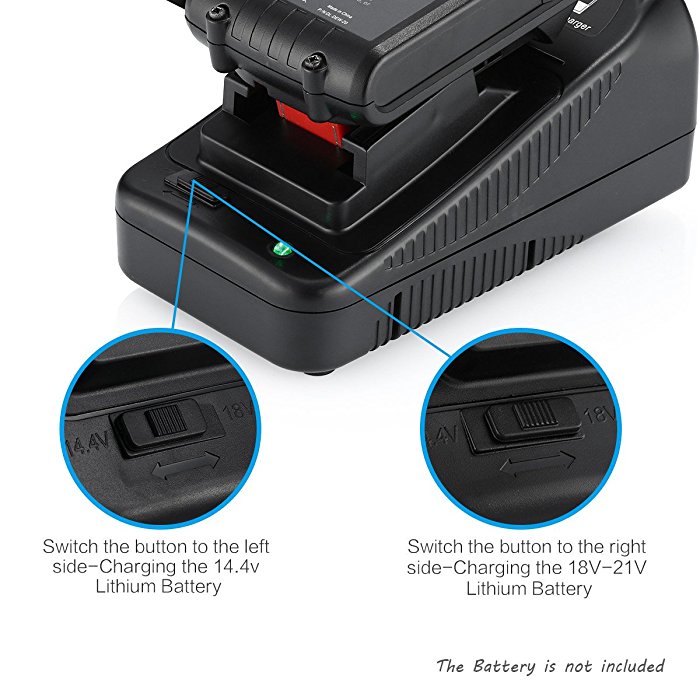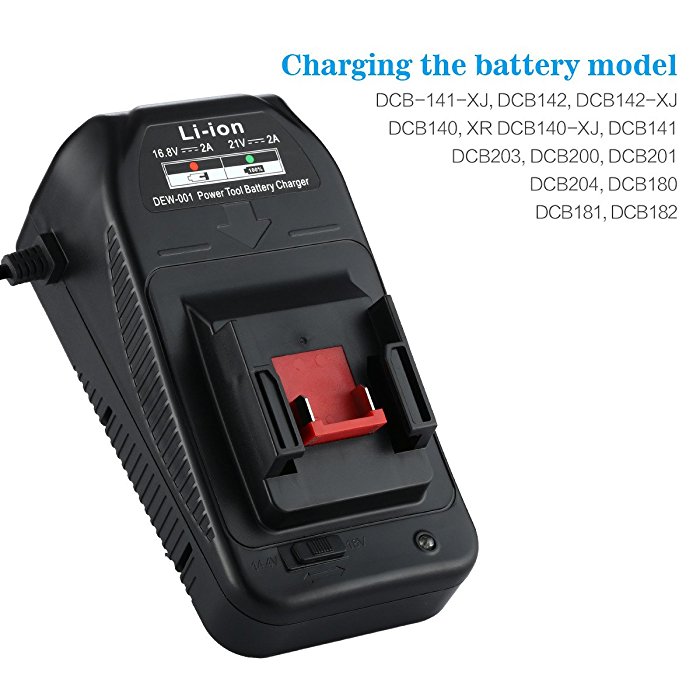 Charging Battery Models & Package Contents & Verified & Warranty Policy: 
Charging Battery Models:(please use"ctrl+f")
DCB140, XR DCB140-XJ, DCB141, DCB-141-XJ, DCB142, DCB142-XJ,DCB180, DCB181, DCB182
Package Contents:
1*Dewalt Replacement Charger with US plug
Warm Tips:
— This charger is specially designed for Dewalt 14.4V, 18V and 20V Li-ion batteries.
— To charge the 14.4V batteries, push the button to the left side.
— To charge the 18V batteries, push the button to the right side.
— Failure to charge or overcharge could occur if specific batteries are not charged in proper sides.